ORGANIZATION

Organizational Structure

By building a positive governance system and sound supervision mechanism and implementing internal control, Hsin Tung Yang is committed to practicing the spirit of integrity in our day-to-day operations and internalizing integrity as our core corporate culture. Hsin Tung Yang has set up corresponding departments such as Product Business Division and Channel Business Division for different types of businesses ranging from food production to channel management. Please see the 2019 Annual Report for detailed information on organizational structure and roles and responsibilities of each department.
BOARD OF DIRECTORS

Board of Directors

Hsin Tung Yang is a publicly listed limited shares company. The Board of Directors is the highest decision-making governance body and is comprised of 7 Directors (one of whom is female) and 3 Supervisors. The composition of the Board is diverse, and for relevant information on the academic and work experiences, professional knowledge, remunerations, and concurrent positions of its members, please see the 2019 Annual Report for details.

The Board of Directors convenes at least 4 meetings in each year. Four Board meetings were convened in 2019 with 100% attendance rate from all Directors. Hsin Tung Yang has enacted the Regulations Governing Procedure for Board of Directors Meetings in line with the "Regulations Governing Procedure for Board of Directors Meetings of Public Companies" as the guiding principles of procedures for such meetings. When convening a Board meeting, when a Director or Director holds either a self interest or an interest in the entity he/she represents in a proposal, pursuant to applicable regulations, the Director(s) must describe reasons for recusal, and to refrain from discussions or voting on the proposal to prevent conflicts of interest.

The Board of Directors has st up a dedicated secretary to handle resolutions from the Board of Directors, and to evaluate the effectiveness and to follow-up on resolutions during each Board meeting. Standards of remuneration for Directors and Supervisors are in reference of industry standards, levels of contribution, and management performance.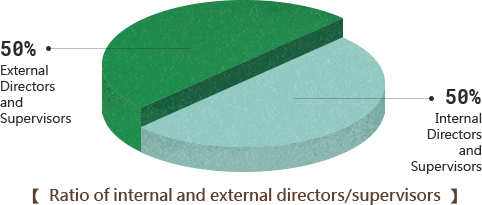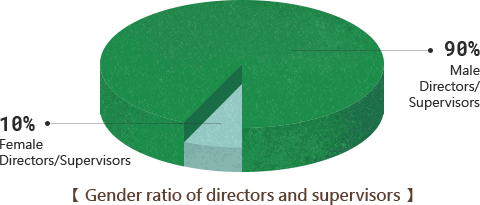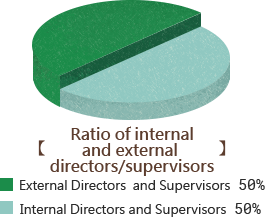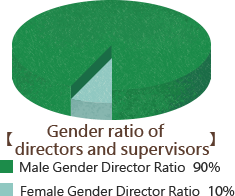 CSR PROMOTION GROUP

CSR Team

Hsin Tung Yang has formulated a CSR Team in 2019 in order to enhance the quality of information disclosures on sustainable business development and to build a long-term strategic and integrative environmental, social and governance (ESG) management mechanism. The CSR Team is headed by the President and a deputy convener and dedicated point of contact have also been designated. In addition, supervisors from each relevant business are responsible for topics on "corporate governance", "product and service sustainability", "environmental sustainability", and "employee care and social engagement". The highest-ranking managerial officer in the CSR Team is the President, who would submit key topics and aspects for ESG sustainable developments, and corresponding strategies for the Sustainable Development Goals (SDGs) to the Board of Directors for approval.

In terms of the reporting processes of relevant sustainable development topics, based on our current organizational framework, staff from each business division will first report to the deputy convener, who would coordinate and report such information to the President, and finally, the President would report to the Board. In terms of action plans targeting each ESG topic and decision-making regarding material topics, senior managers and the CSR Team will either collectively handle related matters, or handle them by their functional authority. Decision-making regarding material topics would be the responsibility of the President, who would also report relevant decisions and implementation results to the Board of Directors.

Hsin Tung Yang's CSR Team convened its first meeting in August 2019, and organized an educational training workshop in October in the same year, in which stakeholders and material topics were identified. Preparations for the first CSR Report also began and systematic inventories over ESG promotions were conducted. In the future, we will continue to plan sustainable development strategies and action plans, and to actively promote and fulfill the responsibilities of a corporate citizen by targeting corporate governance, environmental protection, and social engagement.

Convener of CSR TeamPresident

Deputy ConvenerSenior Manager

Dedicated contact personLocal manager

Product and Service
Sustainability

Environmental Sustainability

Employee Car and Social Engagement
INTEGRITY MANAGEMENT

Ethical Business Management

For more than 50 years, Hsin Tung Yang has persisted in ethical business management and fulfills our core business philosophies while responding to external trends and legal requirements, thereby formulating a corporate culture of integrity.

To ensure ethical business management, we abide by relevant regulations and systems including the Statement of Internal Control approved by the Board of Directors. To implement risk control, the Statement has established the functional authority of each rank, employee work rules, and established an effective accounting system and internal control system.

Based on the aforementioned system, Hsin Tung Yang implements different functional authority by rank and reviews the effective management of the ethical management system through regular management conferences, annual performance reviews, and third-party CPA audit over the financial statements. In addition, personnel from the Audit Office are in charge of drafting and executing the annual internal audit plan and regularly verifies the status of compliance in each system and reports such findings to the Board of Directors. The Board of Directors shall carefully supervise the Company in the capacity of good administrators to prevent unethical conduct, and to review and to continuously improve the effectiveness of such implementations at all times.

Hsin Tung Yang has stipulated work rules that specify occupational ethics, service principles, and performance incentive and disincentive measures(including anticorruption Policies and Procedures). In addition, promotions and reminders of ethical business management are carried out through scheduled departmental meetings that include Board of Directors meetings, management conferences for senior managers, and monthly channel management meetings. To encourage employees' compliance and emulations, positive performances are rewarded, while unethical conduct is inhibited as a warning. In case a violation has been found, employees or contractors can actively report such incident to appropriate supervisors, Audit Office, a senior manager, the President, a Director or a Supervisor. Hsin Tung Yang will incentivize whistleblowers through either recording a merit or by awarding bonuses based on the conditions of the incident. Externally, a dedicated service hotline, website, and mailbox have also been set up to receive whistleblowing incident. A public conference will be held to evaluate the incident by related units, and the result of which will be announced. Hsin Tung Yang has authorized each unit to receive whistleblowing incident and adopts rigorous measures to protect the confidentiality of the whistleblower to prevent any form of inappropriate treatment as a result of the whistleblowing incident. In 2019, no whistleblowing incident related to corruption and violation of integrity conduct or principle of ethical business management was received.
PUBLIC ASSOCIATION PARTICIPATION

Participation in Associations/NGOs

Hsin Tung Yang actively participates in associations and organizations related to our industry and has formed positive interactions with the industry and relevant competent authorities. Through interacting with and learning from one another, we aim to promote co-prosperous partnerships in the industry. We will evaluate the possibility of joining organizations advocating for sustainable developments and to sign relevant initiatives in the future, where we will share our experiences with relevant promotions in order to mutually advance with sustainable benchmarks across all industries and to co-create sustainable values.
| Name of association/organization that the Company participates in | Identity of participant | Hsin Tung Yang's topics of concern |
| --- | --- | --- |
| Importers and Exporters Association of Taipei | Director | Corporate sustainability |
| Taiwan Frozen Meat Packers Association | Director | Food safety |
| Taiwan Visitors Association | Member | Corporate sustainability |
| Taipei Bakery Association | Member | Corporate sustainability |
| aipei Department Store Commercial Association | Member | Corporate sustainability |
| GS1 Taiwan | Member | Corporate sustainability |
| New Taipei City Chamber of Commerce | Member | Corporate sustainability |
| Taiwan Canners Association | Member | Corporate sustainability |
| Taiwan Chain Stores and Franchise Association (TCFA) | Member | Corporate sustainability |
| National Federal of Rice Business Association of the Republic of China | Member | Corporate sustainability |
| Food Association of Taiwan | Member | Food safety |
| International Life Sciences Institute Taiwan | Member | Food safety |
RISK MANAGEMENT FRAMEWORK

Risk Management Framework

For potential risks that Hsin Tung Yang may face during operations, the organization has adopts countermeasure management based on the nature of each type of risk to ensure effective risk management while also achieving operational strategies and goals. In terms of risk management, the following strategies and executions have been implemented by each respective functional unit:
Type of Risk
Risk
Implementation of risk management
Responsible unit
Climate change risks
Climate change may impact the stability of raw materials in the supply chain, leading to increased energy, resource and environmental management costs, as well as changes in the market demand.
Hsin Tung Yang actively conducts environmental management measures, ranging from green factory processes during food production, introducing ISO energy management system, conducting greenhouse gas inventories, building renewable energy supplies, to reducing energy and resource consumption and environmental impacts. We are also aiming to build a sustainable supply chain through measures that include conducting supplier ESG screening and environmental impact risk assessment, as well as including sustainable concepts such as low-carbon vegetables and circular economy into creative product development.
All business units
Food safety risks
The government and the public are increasingly strengthening their demand and regulations for food safety, and applicable laws are continuing to be amended. On top of compliance, food companies also need to actively protect the health and safety of customers in order to ensure sales volume and revenues, thereby strengthening brand reputation and achieving social responsibilities.

【Management organization】each business division will regularly meet to monitor and track the current implementations of food safety through units which include the Food Safety Decision-making Team.
【Processes】To systematically control relevant risks, we would enact processing documents which include food safety monitoring plans and ensure that such documents are executed in actual operations.
【Source control】We implement supplier screening, scoring, auditing, and inspecting mechanism in practice.
【Product traceability】We have built a product traceability information chain system that ensures product traceability and timely response in case of emergency food safety crisis.

Food Safety Decision-making Team and all business units
Product and market risks
Changes in industry and market demand lead to changes in companies' sales revenues and costs.
Each business division is responsible for analyzing relevant changes in laws and regulations and the market, and to evaluate and draft countermeasures. In case of emergency, senior managers and supervisors from relevant departments will form a special contigency team.
All business units
Financial, liquidity, and credit risks
A company's capital movement and utilization can only be made in a manner that ensures stable organizational operations by controlling both capital and non-capital financial risks.
Our Finance Department is in charge of evaluating cash flow and financial risks, and executes relevant activities within its functional scope authorized by the Board of Directors. Relevant processing procedures have been enacted for high-risk investments or financial decisions based on the Securities and Exchange Act; in addition, firewalls and related mechanisms have been implemented for risk control for affiliated companies, and the Audit Office is in charge of supervising and verifying such implementations.
Finance and Accounting Department
Information security risks
Digital transformation has increased the volume of information enterprises need to process, while the increasingly rigorous information security and Personal Data Protection Act also imply that businesses need to ensure compliance to prevent information security hazards from impacting their operations, customers' rights and interests, as well as their brand reputation and sales.

We have specified contracts with partner vendors including information systems to ensure information security and personal data protection. Personal data is acquired based on our privacy policy, and we also ensure that the processes of which comply with applicable laws.
Internally, we classify the usage rights regarding personal data through access management and hierarchical management to prevent misappropriation. In addition, educational training on personal data protection is also implemented on relevant personnel.

Each relevant department
Occupational safety and health risks
Occupational hazards could negatively affect the rights and interests of employees and impact the human capital and business capacity of an organization.
The ISO 45001 Occupational Health and Safety Management system has been implemented at Dayuan Plant, and the Occupational Safety Committee meets once every four months to ensure that relevant personnel have been trained and received occupational safety certificates. Seminars are organized to promote relevant awareness; while occupational safety risks at the workplace environment are identified to plan emergency response, and onsite patrols and human-factor inspections at the headquarters, channels, and factories are reinforced to ensure the effectiveness of occupational safety and health.
Dayuan Plant and related administrative departments at the headquarters
Type of Risk
Responsible unit
Climate change risks
All business units
Risk
Climate change may impact the stability of raw materials in the supply chain, leading to increased energy, resource and environmental management costs, as well as changes in the market demand.
Implementation of risk management
Hsin Tung Yang actively conducts environmental management measures, ranging from green factory processes during food production, introducing ISO energy management system, conducting greenhouse gas inventories, building renewable energy supplies, to reducing energy and resource consumption and environmental impacts. We are also aiming to build a sustainable supply chain through measures that include conducting supplier ESG screening and environmental impact risk assessment, as well as including sustainable concepts such as low-carbon vegetables and circular economy into creative product development.
Type of Risk
Responsible unit
Food safety risks
Food Safety Decision-making Team and all business units
Risk
The government and the public are increasingly strengthening their demand and regulations for food safety, and applicable laws are continuing to be amended. On top of compliance, food companies also need to actively protect the health and safety of customers in order to ensure sales volume and revenues, thereby strengthening brand reputation and achieving social responsibilities.
Implementation of risk management

【Management organization】each business division will regularly meet to monitor and track the current implementations of food safety through units which include the Food Safety Decision-making Team.
【Processes】To systematically control relevant risks, we would enact processing documents which include food safety monitoring plans and ensure that such documents are executed in actual operations.
【Source control】We implement supplier screening, scoring, auditing, and inspecting mechanism in practice.
【Product traceability】We have built a product traceability information chain system that ensures product traceability and timely response in case of emergency food safety crisis.
Type of Risk
Responsible unit
Product and market risks
All business units
Risk
Changes in industry and market demand lead to changes in companies' sales revenues and costs.
Implementation of risk management
Each business division is responsible for analyzing relevant changes in laws and regulations and the market, and to evaluate and draft countermeasures. In case of emergency, senior managers and supervisors from relevant departments will form a special contigency team.
Type of Risk
Responsible unit
Financial, liquidity, and credit risks
Finance and Accounting Department
Risk
A company's capital movement and utilization can only be made in a manner that ensures stable organizational operations by controlling both capital and non-capital financial risks.
Implementation of risk management
Our Finance Department is in charge of evaluating cash flow and financial risks, and executes relevant activities within its functional scope authorized by the Board of Directors. Relevant processing procedures have been enacted for high-risk investments or financial decisions based on the Securities and Exchange Act; in addition, firewalls and related mechanisms have been implemented for risk control for affiliated companies, and the Audit Office is in charge of supervising and verifying such implementations.
Type of Risk
Responsible unit
Information security risks
Each relevant department
Risk
Digital transformation has increased the volume of information enterprises need to process, while the increasingly rigorous information security and Personal Data Protection Act also imply that businesses need to ensure compliance to prevent information security hazards from impacting their operations, customers' rights and interests, as well as their brand reputation and sales.
Implementation of risk management

We have specified contracts with partner vendors including information systems to ensure information security and personal data protection. Personal data is acquired based on our privacy policy, and we also ensure that the processes of which comply with applicable laws.
Internally, we classify the usage rights regarding personal data through access management and hierarchical management to prevent misappropriation. In addition, educational training on personal data protection is also implemented on relevant personnel.
Type of Risk
Responsible unit
Occupational safety and health risks
Dayuan Plant and related administrative departments at the headquarters
Risk
Occupational hazards could negatively affect the rights and interests of employees and impact the human capital and business capacity of an organization.
Implementation of risk management
The ISO 45001 Occupational Health and Safety Management system has been implemented at Dayuan Plant, and the Occupational Safety Committee meets once every four months to ensure that relevant personnel have been trained and received occupational safety certificates. Seminars are organized to promote relevant awareness; while occupational safety risks at the workplace environment are identified to plan emergency response, and onsite patrols and human-factor inspections at the headquarters, channels, and factories are reinforced to ensure the effectiveness of occupational safety and health.
CRISIS MANAGEMENT MECHANISM

Crisis Management Mechanisms

To timely respond to and to appropriately handle various operational crisis, Hsin Tung Yang's President will form a project team with relevant units to discuss and resolve on contingency measures, as well as to immediately report to the Chairman and the Board of Directors in times of crisis.

Emergency
Form project team
Discuss and analyze relevant causes
Resolve on contingency strategies and report to the Chairman and Board

Execute strategies to solve the problem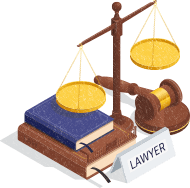 Compliance

Legal Compliance

Running diverse business operations means that Hsin Tung Yang has to comply with applicable laws from each field. To strengthen legal compliance and reduce risks, we have established multiple management mechanisms targeting diverse legal aspects and relevant operational management responsibilities. Key compliance items include the following:

Compliance to product and service laws:
Act Governing Food Safety and Sanitation, Regulations Governing the Registration of Food Businesses, Regulations Governing Traceability of Foods and Relevant Products, The Regulations on Good Hygiene Practice for Food, and Advertising Law and more.
Quality Assurance, R&D, Procurement, Channel Operations, and Marketing departments would identify potential risks based on their respective management functions and to adopt preventive measures accordingly. Alternatively, discussions may be held during Food Safety Decision-making Team meetings, and the Legal department may be asked to provide legal opinions when necessary.

Compliance to environmental protection laws:
Greenhouse Gas Reduction and Management Act, Waste Disposal Act, Air Pollution Control Act and more.
The production plant is in charge of identifying potential risks and adopting preventive measures. The Legal department may be asked to provide legal opinions when necessary.

Compliance to socioeconomic laws:
Labor Standards Act and other applicable laws
The Human Resources department is in charge of relevant compliance measures, and the Legal department may be asked to provide legal opinions when necessary.
Upholding Responsibilities & Exerting Impact
Continue to Work Toward Sustainability