To encourage safe consumption and enhance the farm-to-table food transparency, Hsin Tung Yang has actively enhanced product traceability by implementing a traceability system that tracks each cycle of the food production processes. On top of our internal ERP system and private cloud, Hsin Tung Yang is also the first food company to be certified for Traceable Agricultural Products (TAP) and Processed Food Traceability systems. From farming, butchery, factory production, to in-store sales, complete information is available on the production of Hsin Tung Yang's classic favorites, such as pork jerky. By making food safety visible to all, we can enhance consumers' confidence in our brand, fulfill corporate social responsibilities and accountability, thereby becoming a leader in green food production!
Building Hsin Tung Yang's Food Traceability System
TAP (Council of Agriculture, Executive Yuan) + Processed Food Traceability (Department of Commerce, MOEA and Hsin Tung Yang) +
traceability system (Council of Agriculture/Industrial Technology Research Institute (ITRI)/Hsin Tung Yang) = A Complete Product Traceability System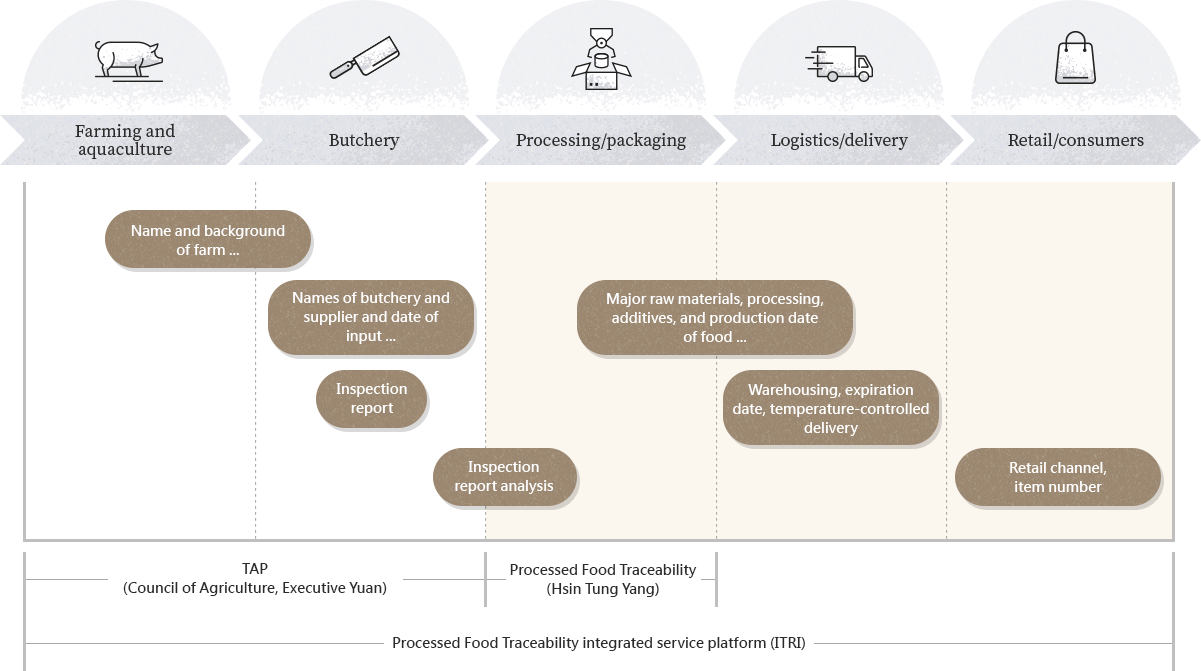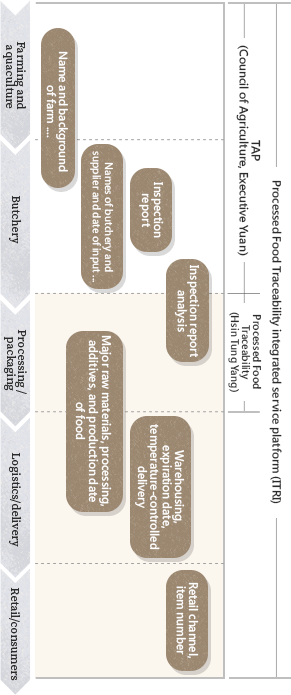 DOUBLE RESUME VERIFICATION

First food company in Taiwan to receive dual traceability system certificates

To ensure food safety and traceability and to enhance consumers' trust in our brand, beginning in 2007, Hsin Tung Yang has led the industry in collaborating with the Department of Commerce and ITRI to build "product traceability" and "processed food traceability" systems, which trace every step of food production starting from raw materials, manufacturing, processing, to logistics. The dual certification system provides sufficient product traceability information to consumers and ensures consumers' food safety.
CURRICULUM VITAE BUILDS TO ACHIEVE BENEFITS

Benefits Achieved from Building Traceability Systems
Protecting Food Safety by Rejecting Counterfeit Products
Food movement can be precisely understood throughout the product traceability cycles, including production, sales, and inventory. In addition, it is also integrated with the POS system so that immediate sales information can be achieved, thereby eliminating any possible counterfeit or unsafe products and preventing any potential food safety incident.
Enhanced Product Quality by Optimizing Production Processes
The traceability system has led Hsin Tung Yang to reexamine sources of our raw materials, and to improve deficiencies found during processing and sales processes. It also simplifies the quality management over raw material and production processes, therefore ensuring food safety and consumers' rights.
Taking the Initiative to Encourage Industry-wide Food Safety Actions
food company to introduce product traceability and processed food traceability systems, thereby setting an industry benchmark and encourages vendors throughout the supply chain and all industries to collectively promote food safety and safe consumption.
Transparent Product Information Leads to Worry-free Purchases
Consumers can query Hsin Tung Yang's product traceability information and understand relevant production processes through the QR code system. This enhances our product transparency, allows for more worry-free purchases, and helps us to earn more trust from consumers.
Coordinating Industry Chain to Build a Transparent Food Value Chain
By building a product traceability system, we can create a transparent and traceable food value chain. Not only can we trace relevant food information, but all stakeholders can also trace food information throughout the value chain. For instance, a producer can track product storage, processing, and retail processes, and consumers can also trace a product back to logistics, processing, or production processes
PRODUCTION AND MARKETING RESUME OF AGRICULTURAL PRODUCTS

Building a Traceable Agricultural Products (TAP) System

Beginning in 2007, Hsin Tung Yang commenced the establishment and implementation of a Traceable Agricultural Products (TAP) system, which contains the following five aspects: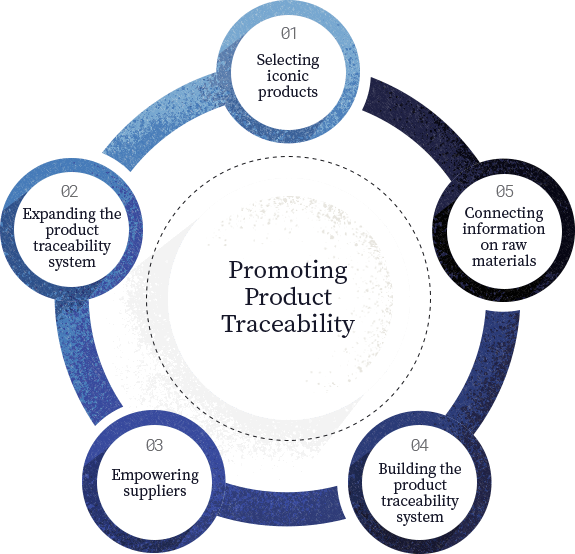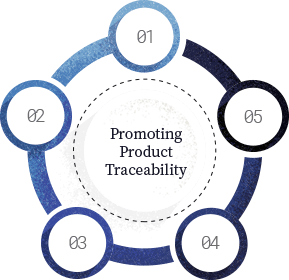 01
Selecting iconic products
Three sausage products were selected to build a demonstration system at the beginning, and the system was expanded to meat jerkies and hams (5 products) after 2008.
02
Expanding the product traceability system
We introduced ITRI's RFID technology, and utilized temperature-controlled RFID tags to document information such as logistics/shipping from company/factory to retail locations, and gradually expanded the information in our traceability system. Additionally, we promoted the product traceability system at relevant market and social welfare activities, and provided websites in Simplified Chinese and English, allowing domestic and foreign consumers to query relevant information.
03
Empowering suppliers
We coached key suppliers to build product traceability systems and assisted in enhancing the information transparency of the overall production processes.
04
Building the product traceability system
The aforementioned traceable information is coded using QR Code while building a product traceability system. A related website in Mandarin Chinese is also built and accepts queries from consumers.
05
Connecting information on raw materials
We built a representative product traceability framework, coordinated and collected information on relevant raw materials, farming sites, butchery, suppliers, date of input, inspection analysis results, major raw materials, additives, production date, and expiration date.
Comparison Table of Hsin Tung Yang's Traceable
Traceable Agricultural Product (TAP)
Hsin Tung Yang Black Pork Taiwanese Sausage (Sorghum Liquor), Hsin Tung Yang Black Pork Taiwanese Sausage (Garlic), Hsin Tung Yang Black Pork Taiwanese Sausage, Hsin Tung Yang Fried Pork Fiber, Ton Pineapple Cake
Cloud-based Traceability System
Hsin Tung Yang Black Pork Taiwanese Sausage (Sorghum Liquor), Hsin Tung Yang Black Pork Taiwanese Sausage (Garlic), Hsin Tung Yang Black Pork Taiwanese Sausage, Hsin Tung Yang Canton Curd Pork, Hsin Tung Yang Black Pork Smoked Ham, Hsin Tung Yang Black Pork Loin Ham
Promoting Traceable Foods with Pig Farmers
We began to promote the TAP project for pork sausages and shredded pork in 2009. To achieve a consistent farm-to-table management, we needed to find pig farmers and pig butchers who would jointly promote our systems. These upstream suppliers needed to share our visions and to be dedicated to promoting the TAP project; besides receiving CAS certification, their raw and fresh pork materials also need to pass relevant inspections from the TAP system before these vendors could become qualified suppliers to Hsin Tung Yang's TAP-certified meat products.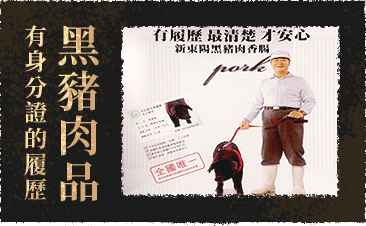 The First Traceable Pineapple Cake
Upholding our mission of "buying local and eating local," Hsin Tung Yang chose to collaborate with the pineapple production co-op at Nantou for our TAP-certified pineapple cake project in 2012. Our food professional technologists coached local small farmers including pineapple farmers and pineapple jam factories to pass the TAP inspection, and together, we were able to complete this TAP project. While enhancing product transparency and traceability, we also empowered our suppliers and promoted local agricultural development, thereby promoting partnerships dedicated to sustainable developments.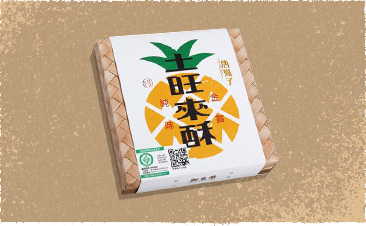 Hsin Tung Yang has 5 TAP certified products, including 3 black pork sausages, 1 shredded pork, and 1 pineapple cake. Total product values in 2019 were nearly NT$13.657 million, and these products were estimated to have reached over 330,000 consumers. We successfully encouraged three upstream suppliers to build product traceability systems. In terms of geographical distribution and number of suppliers, we have four contracted pineapple farmers in Nantou, four livestock farmers located at Tainan, Pingtung, Yunlin, and Changhua respectively, two pork butchers at Pingtung and Taoyuan, and two pork suppliers located at Pingtung and Taipei. The validity of each TAP certificate is for three years. The Council of Agriculture has commissioned Food Safety Institute International to carry out the external TAP audit inspection, and the scope of the rigorous audit covers production grounds, drug-use safety, as well as environmental sustainability and the health and sanitation of packaging grounds.
CERTIFICATION AND CERTIFICATE

CERTIFICATION AND CERTIFICATE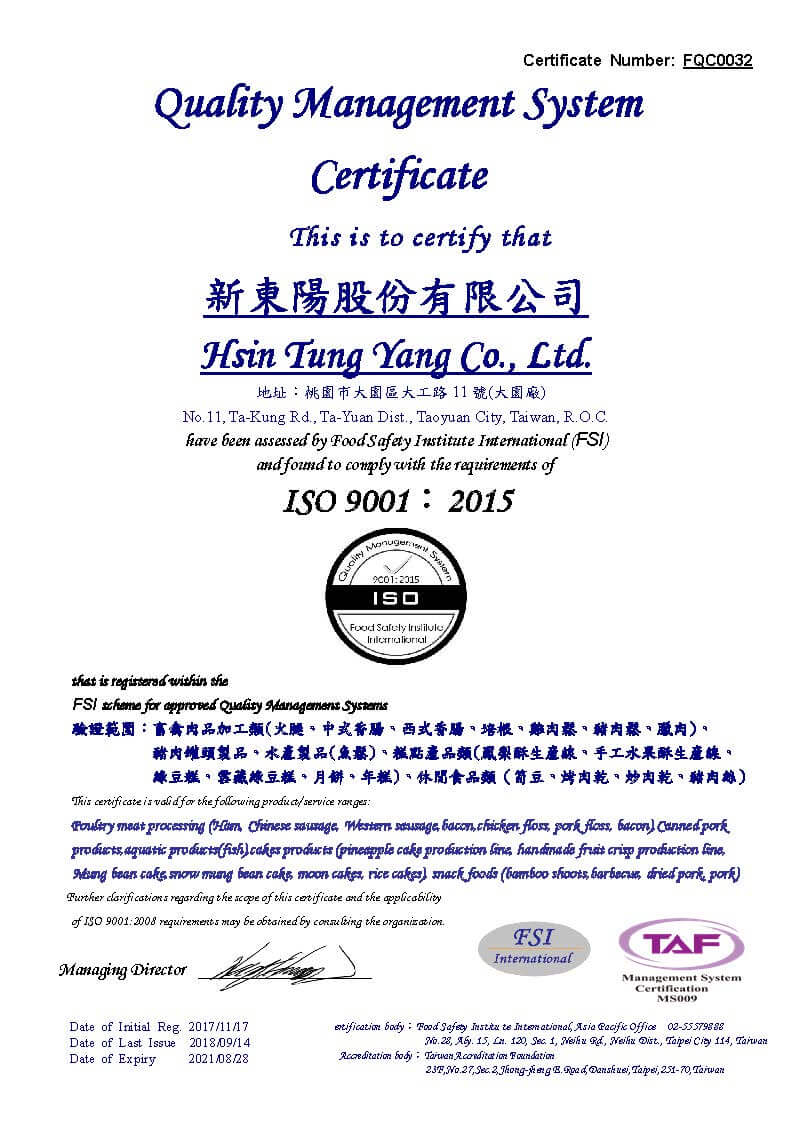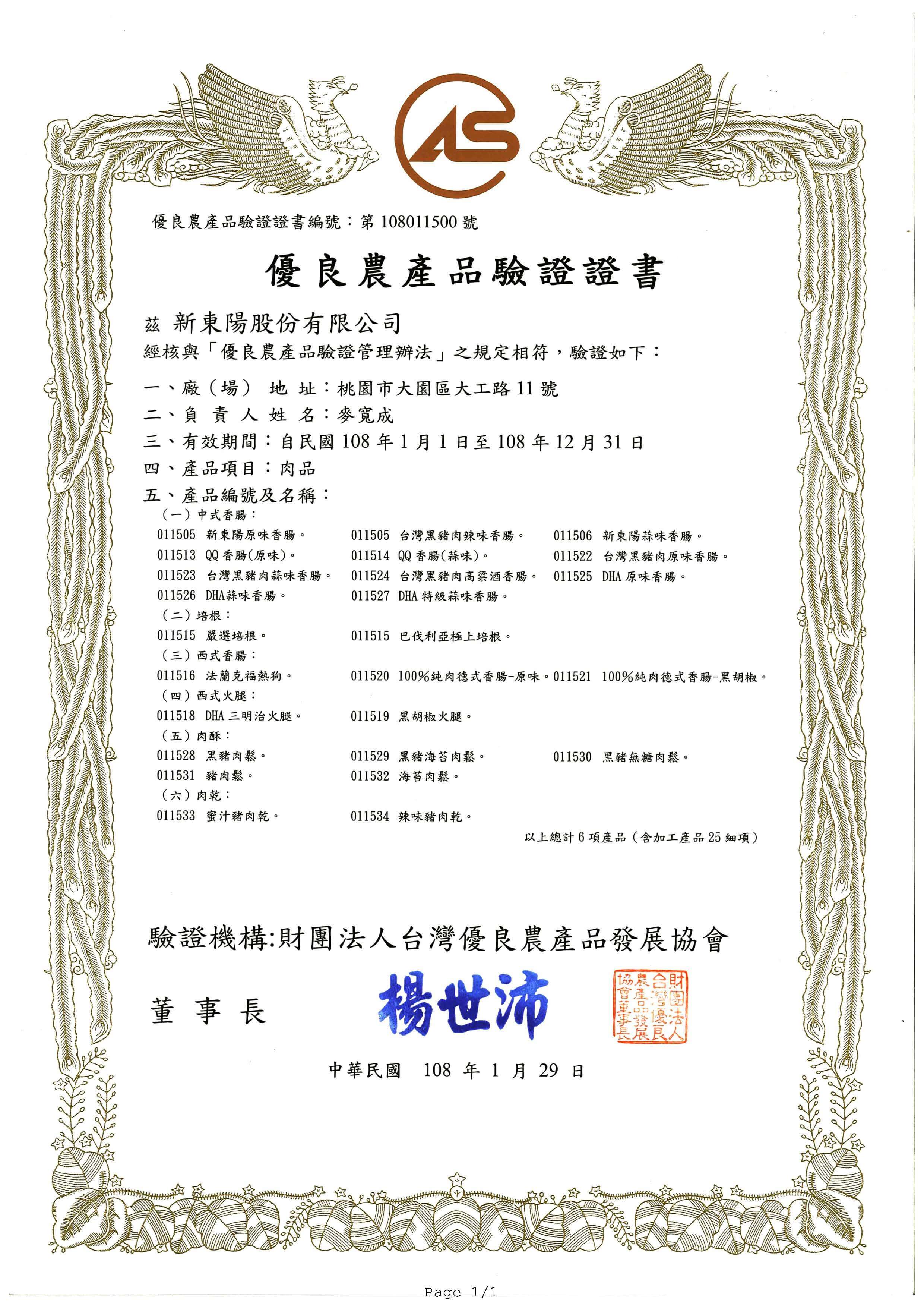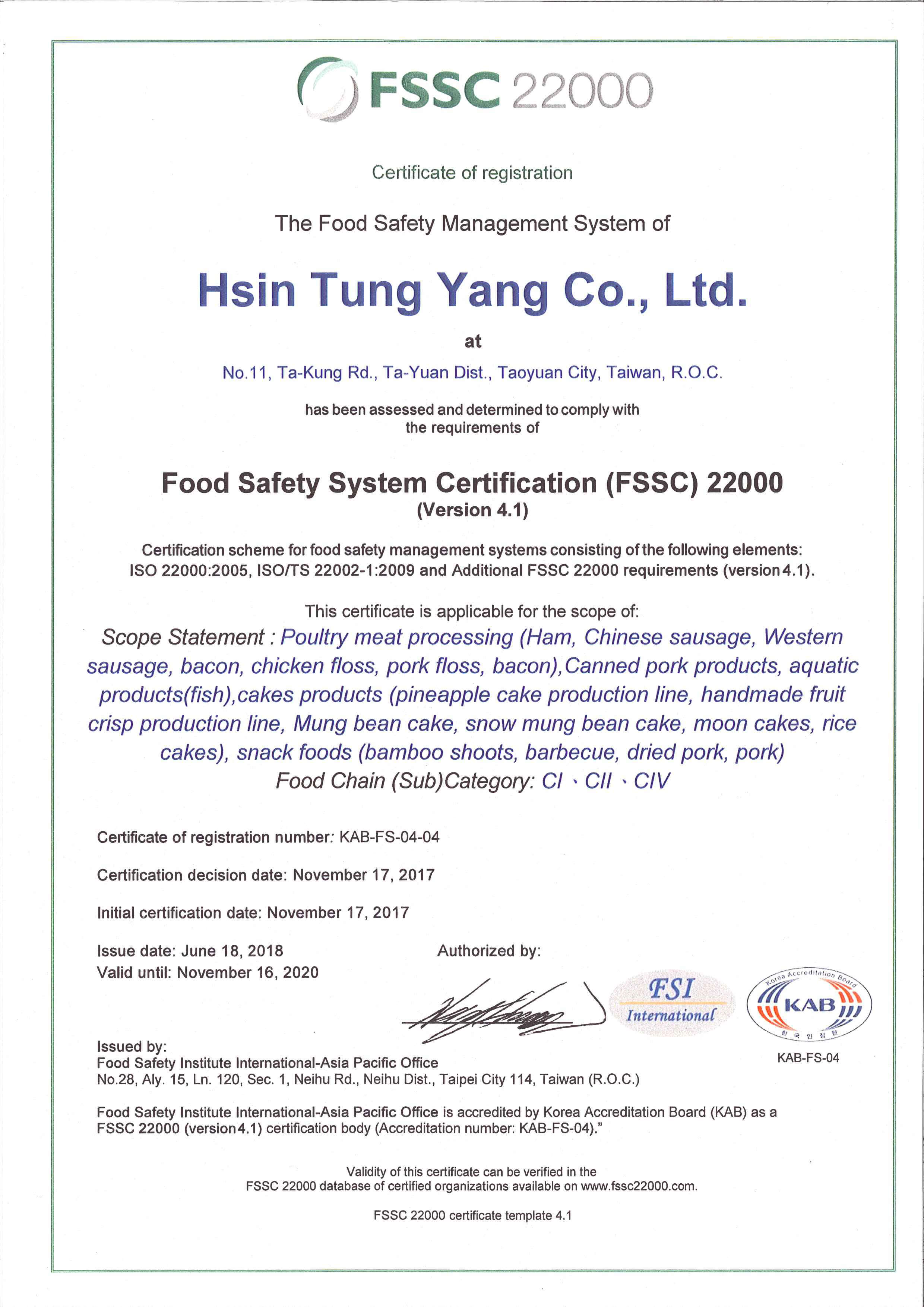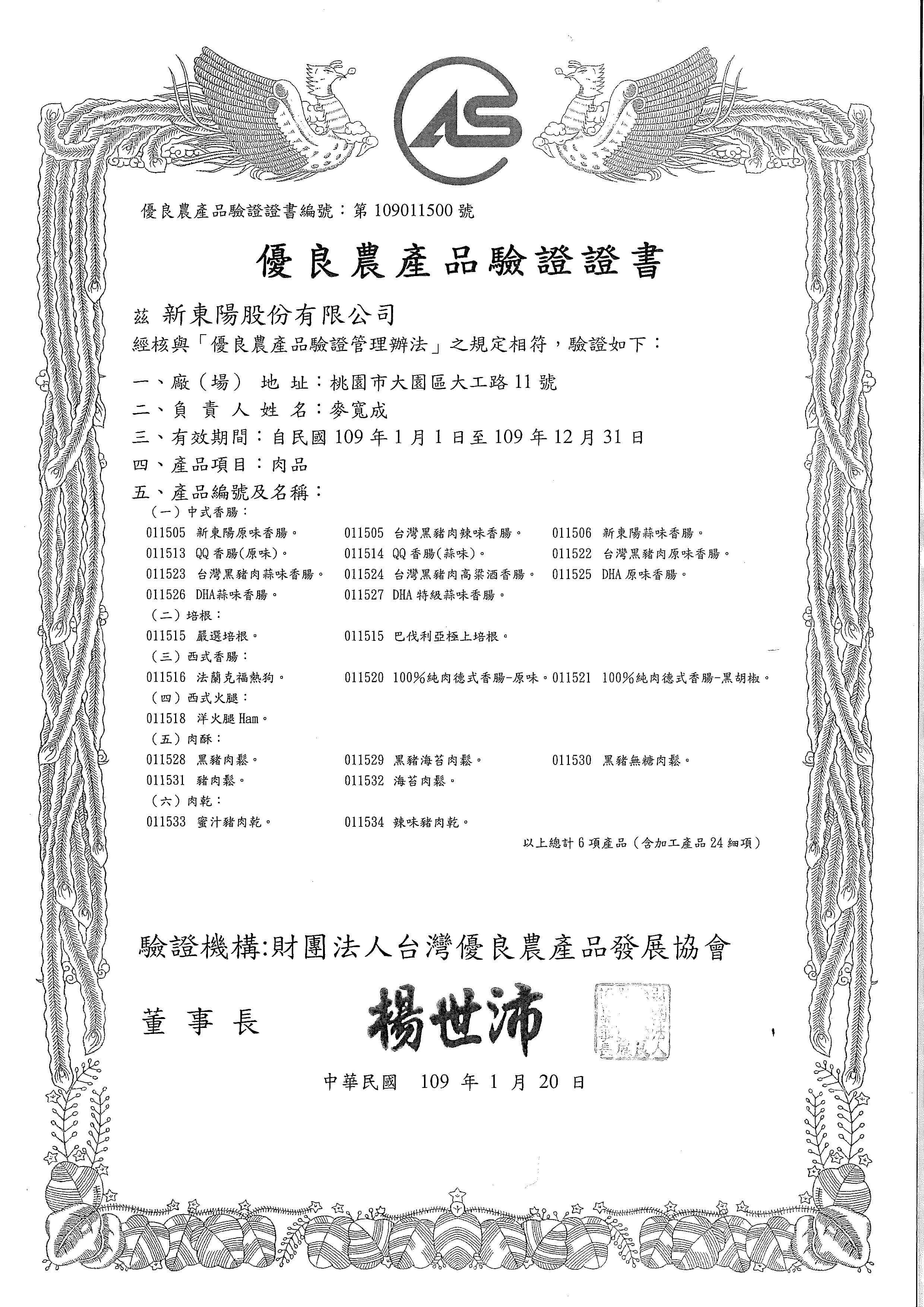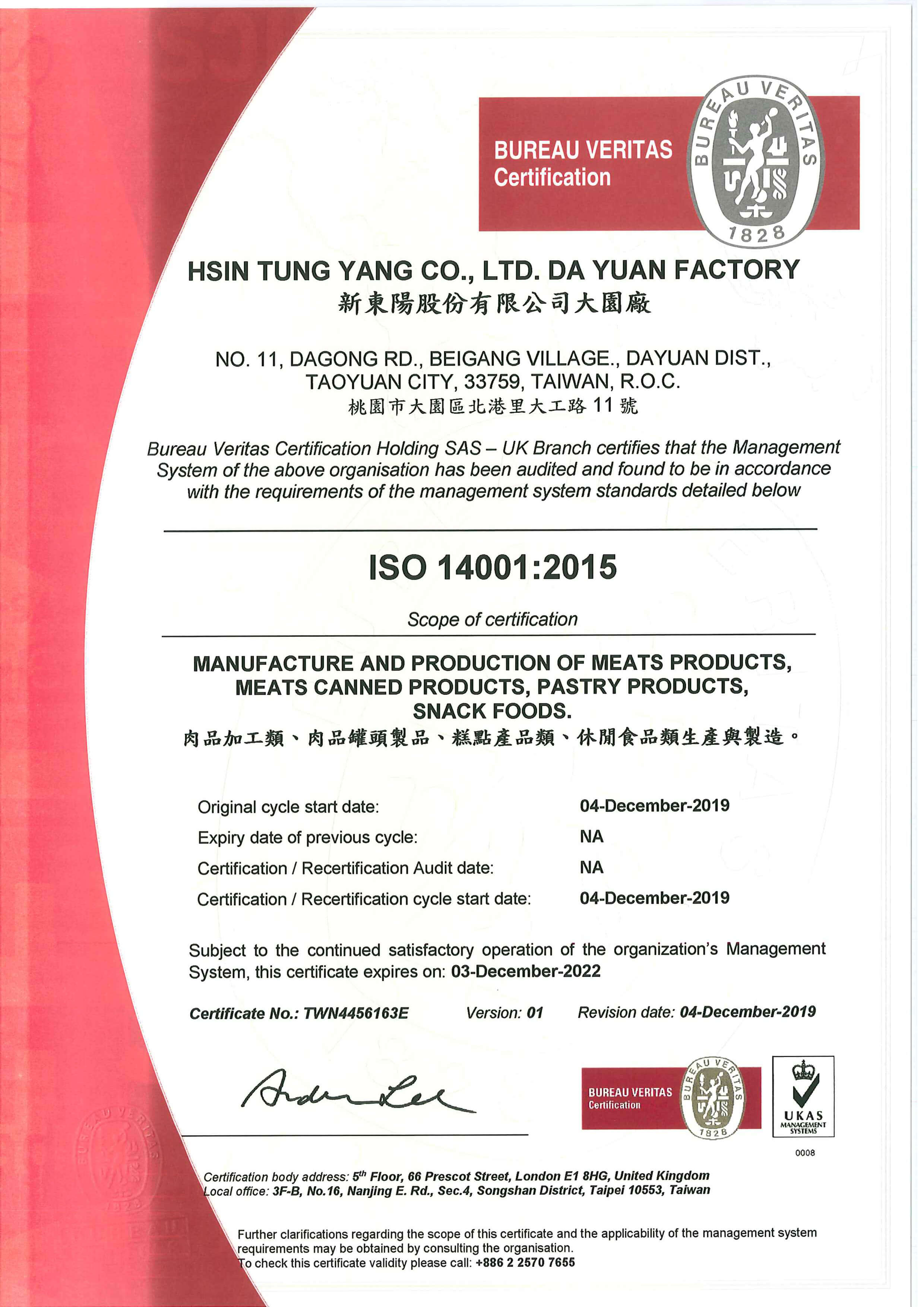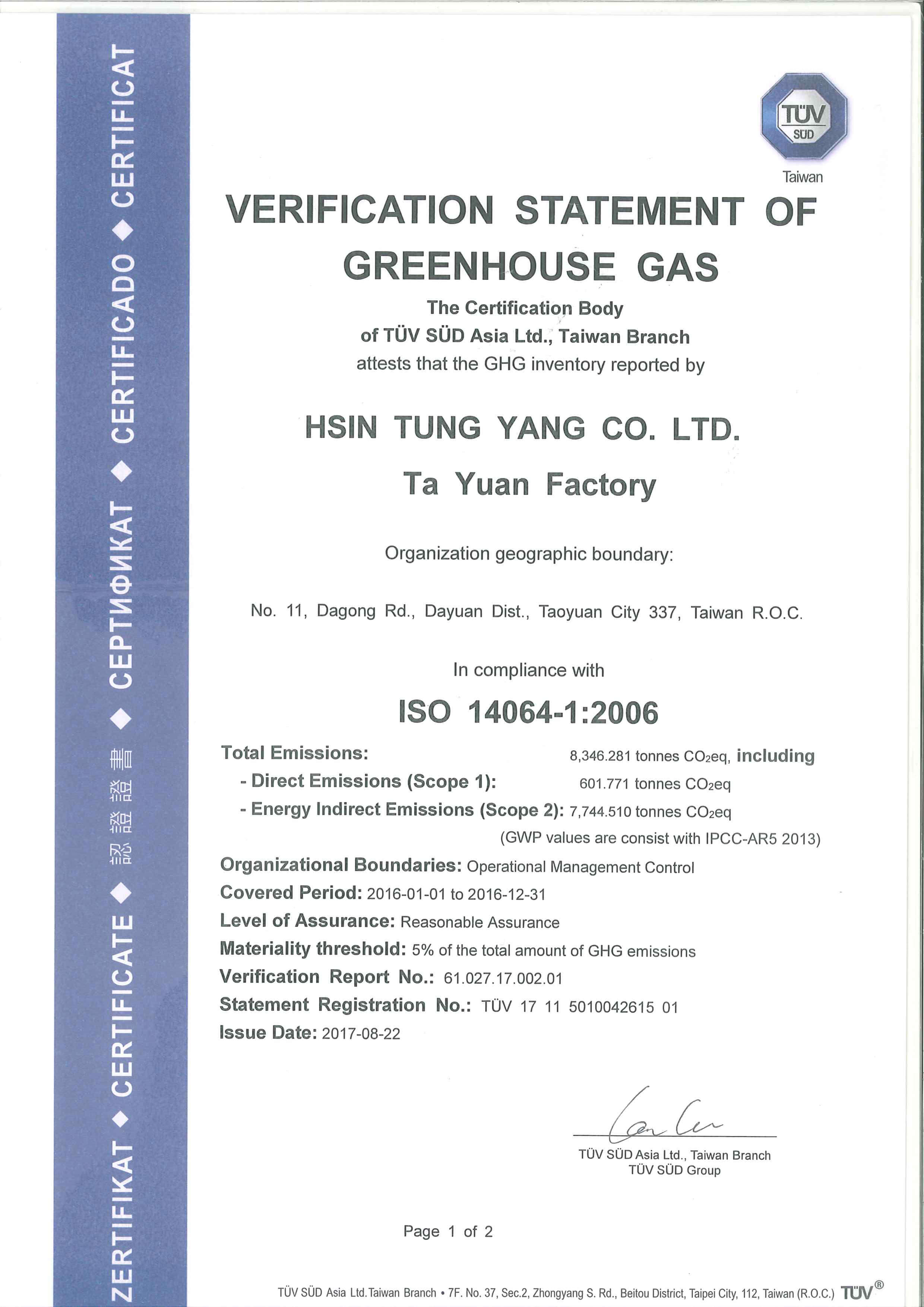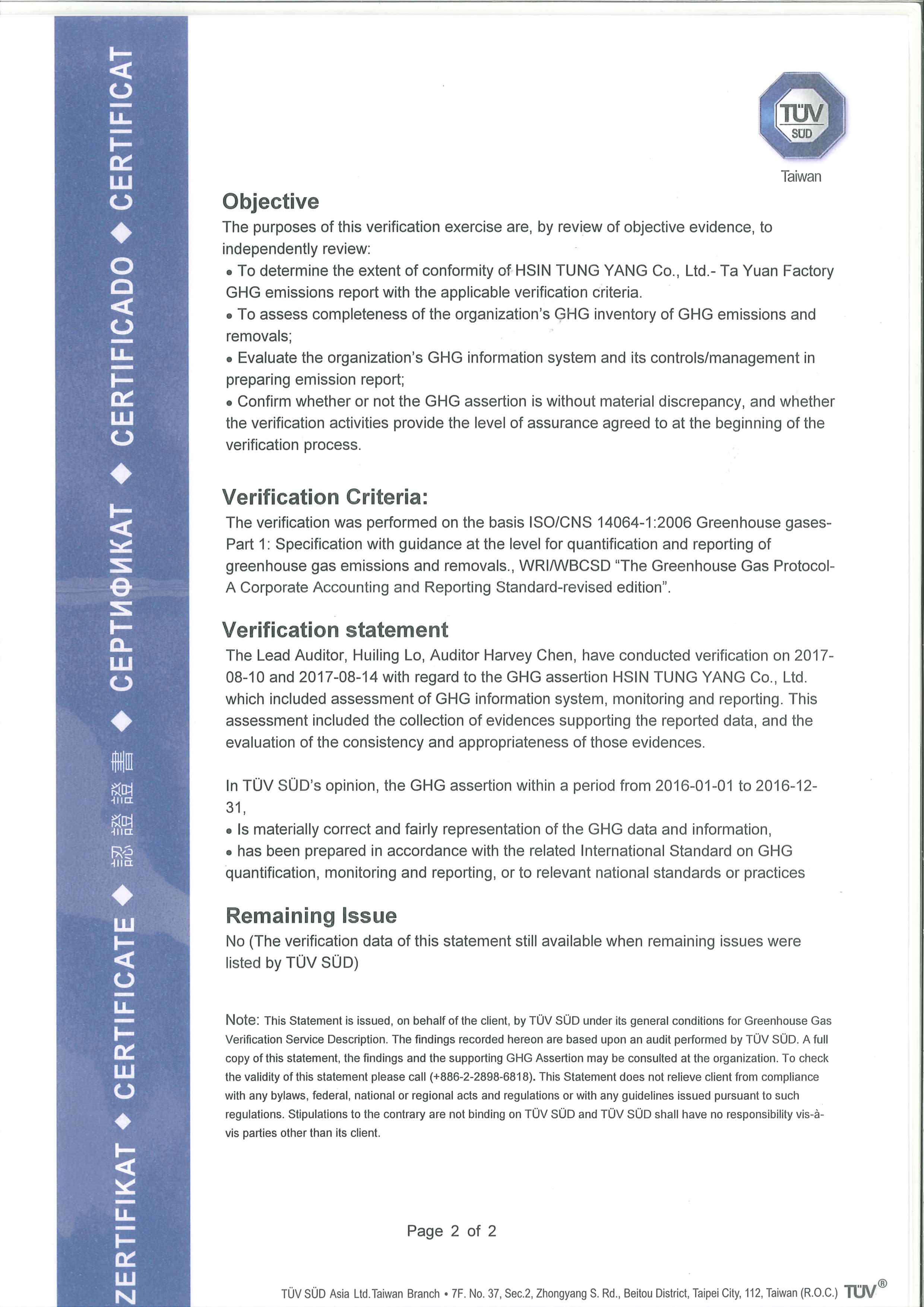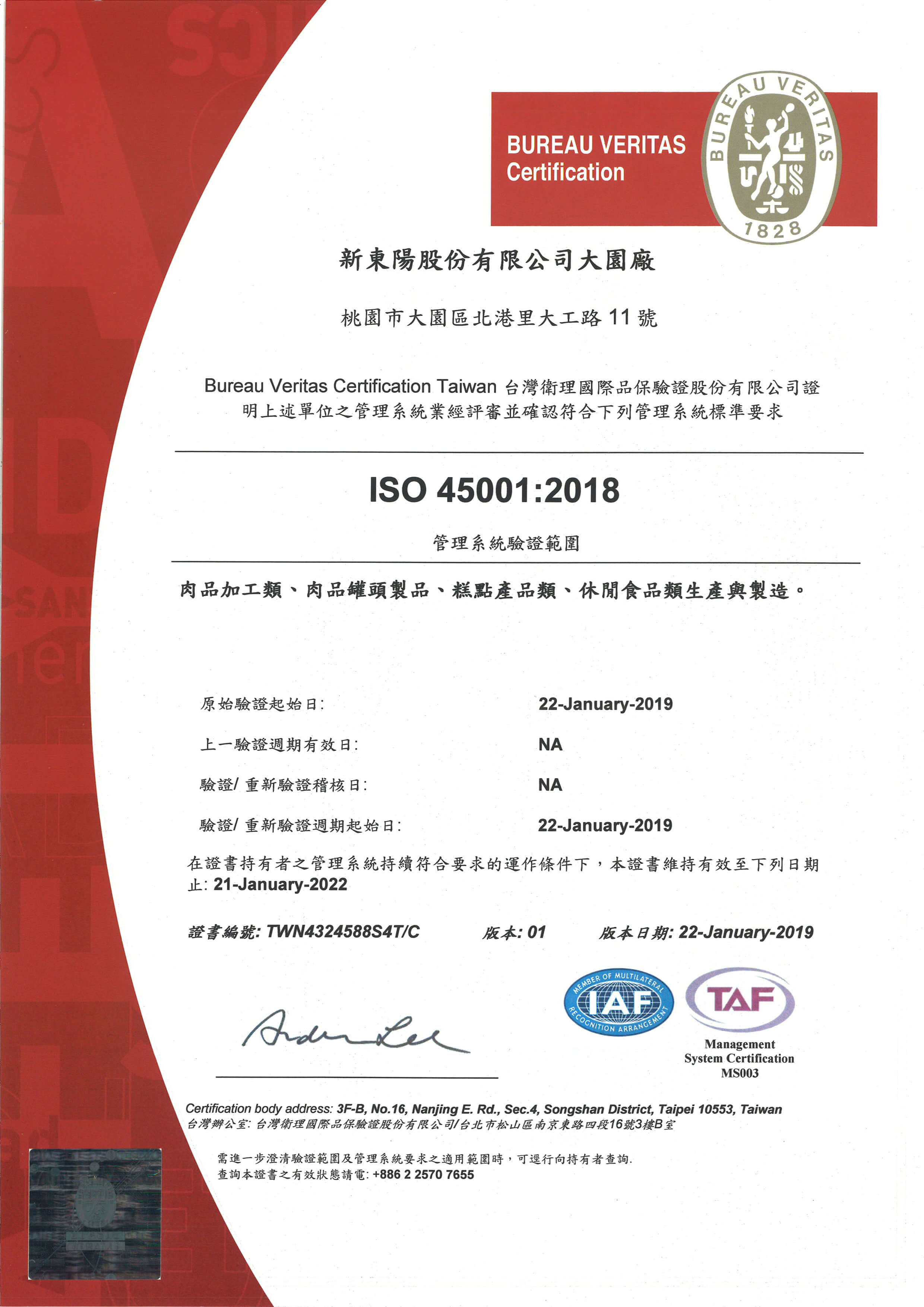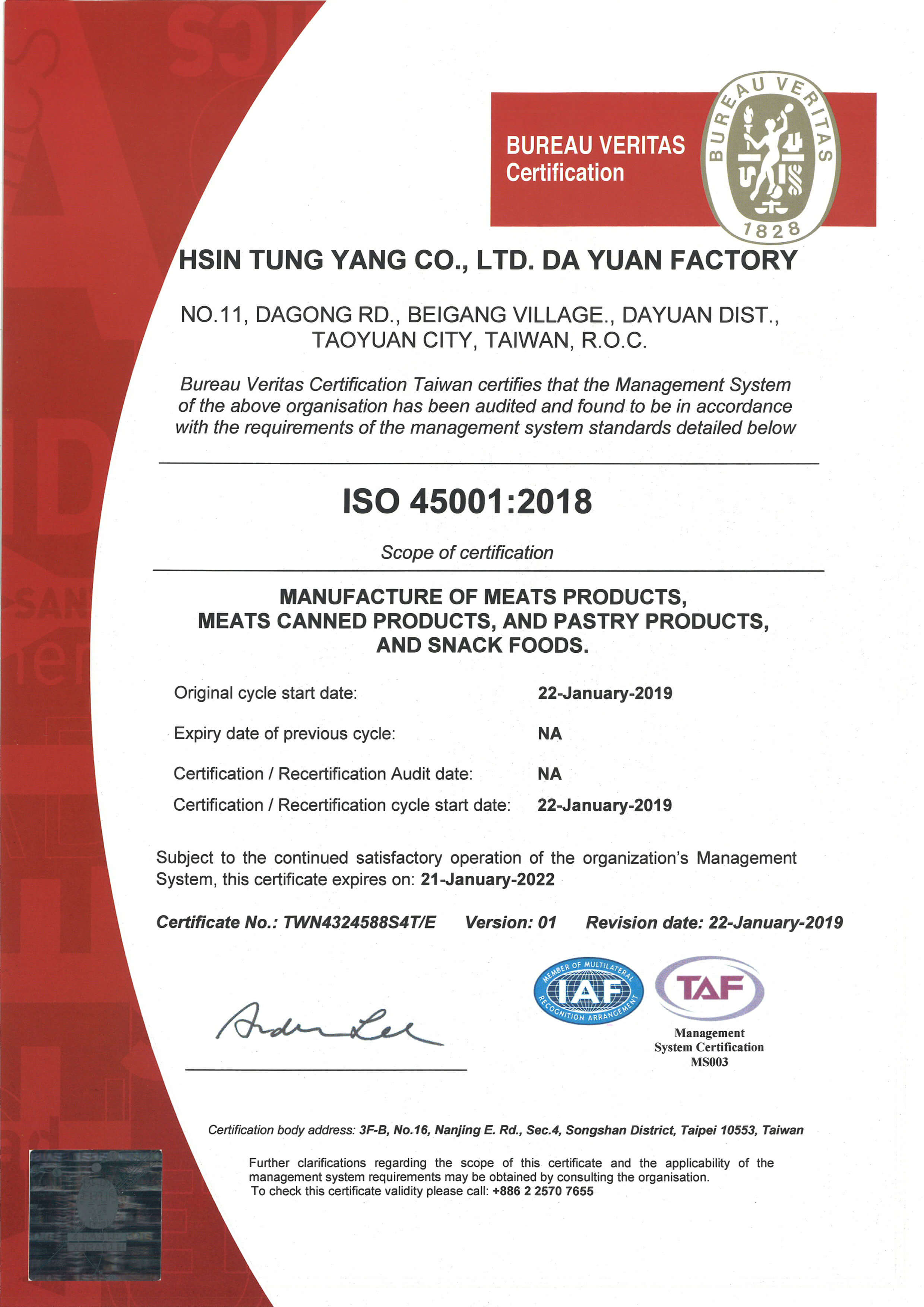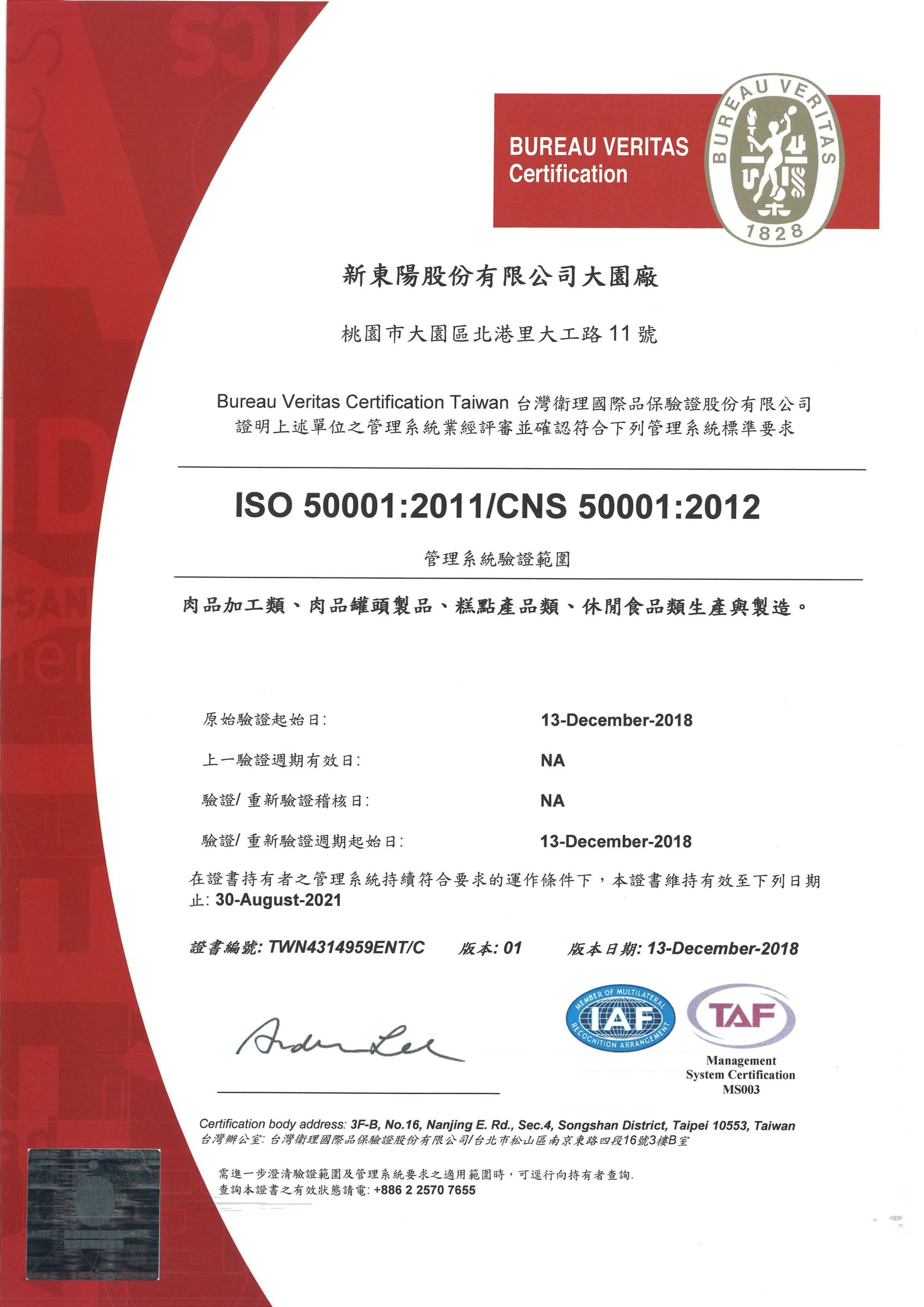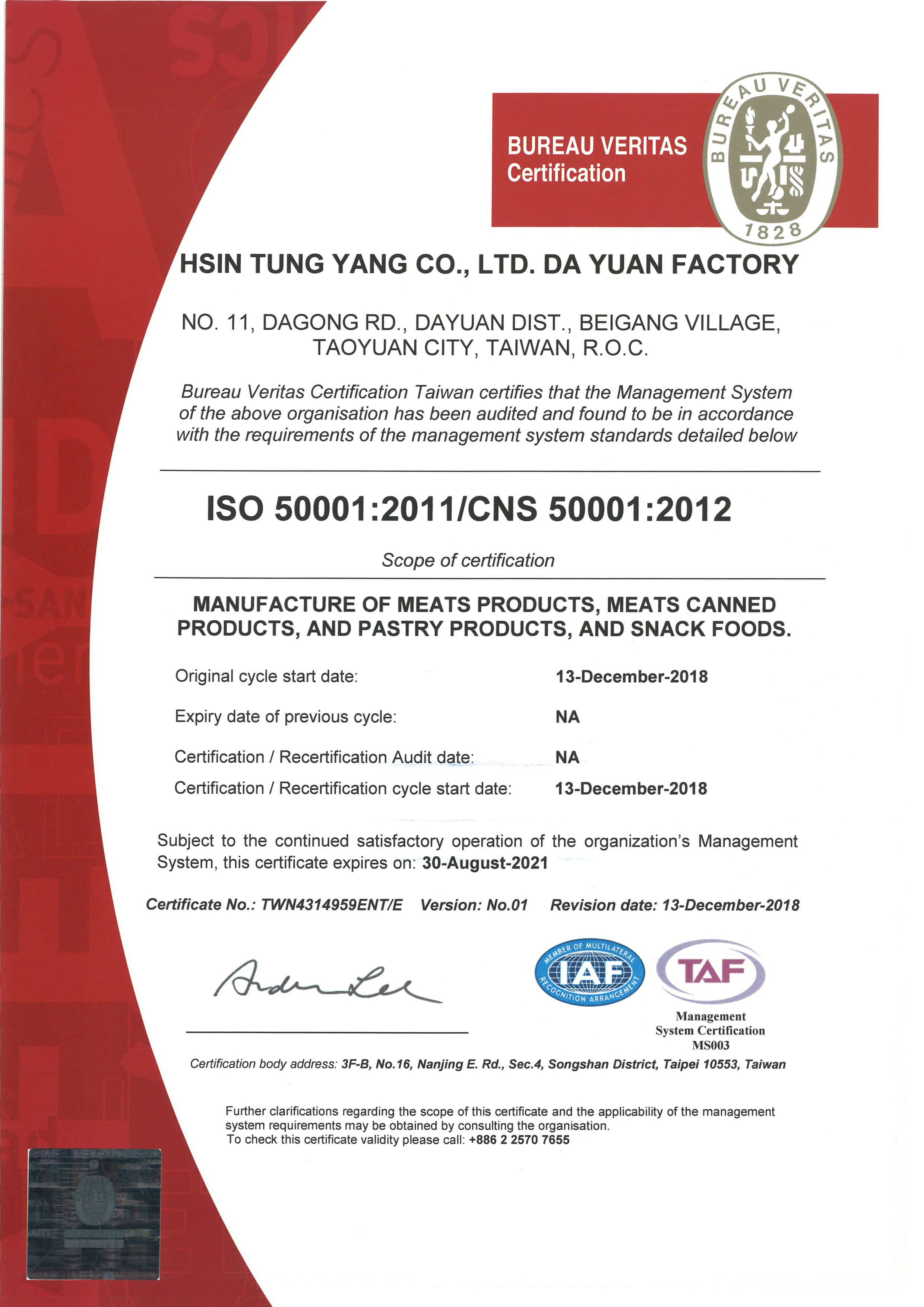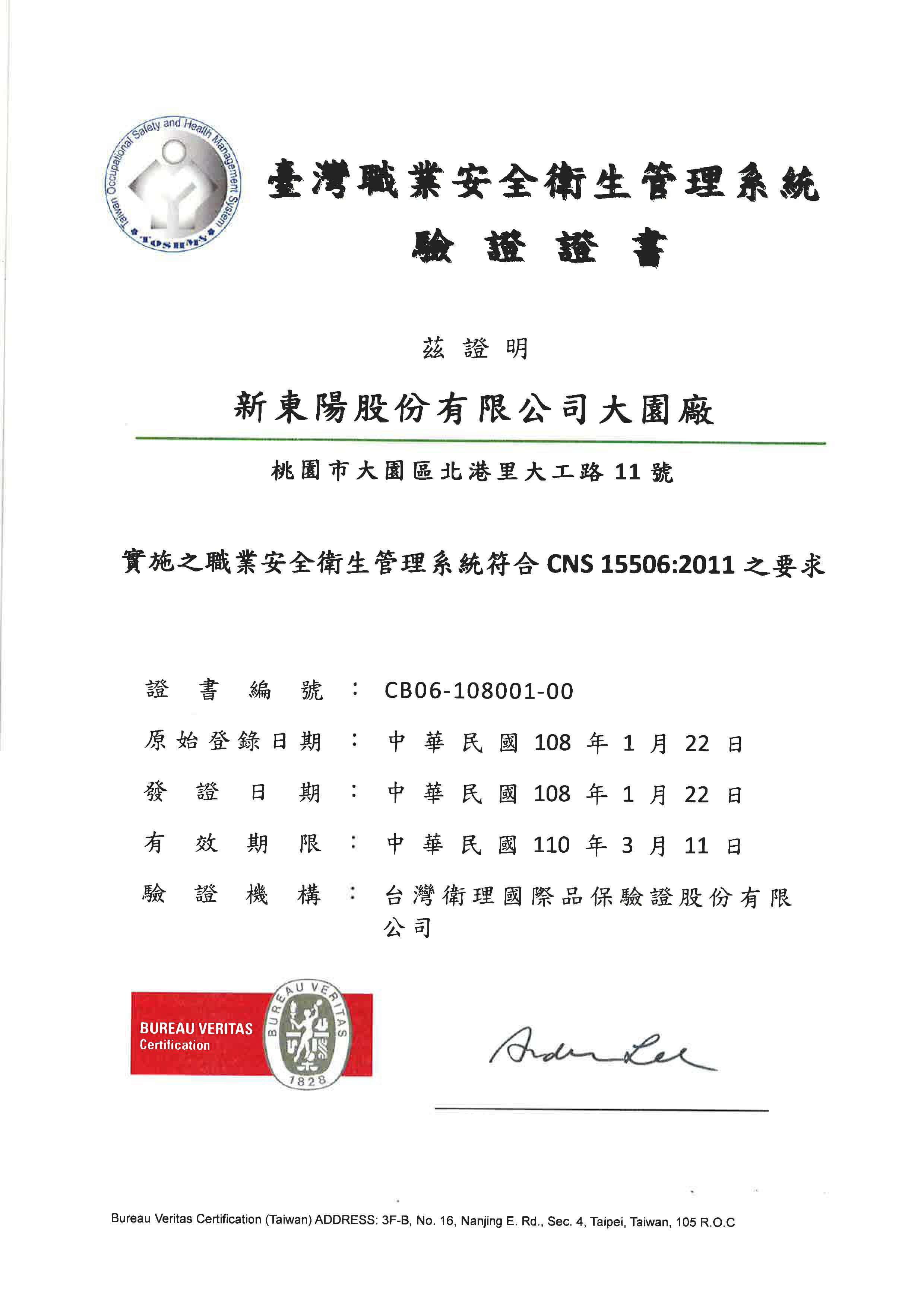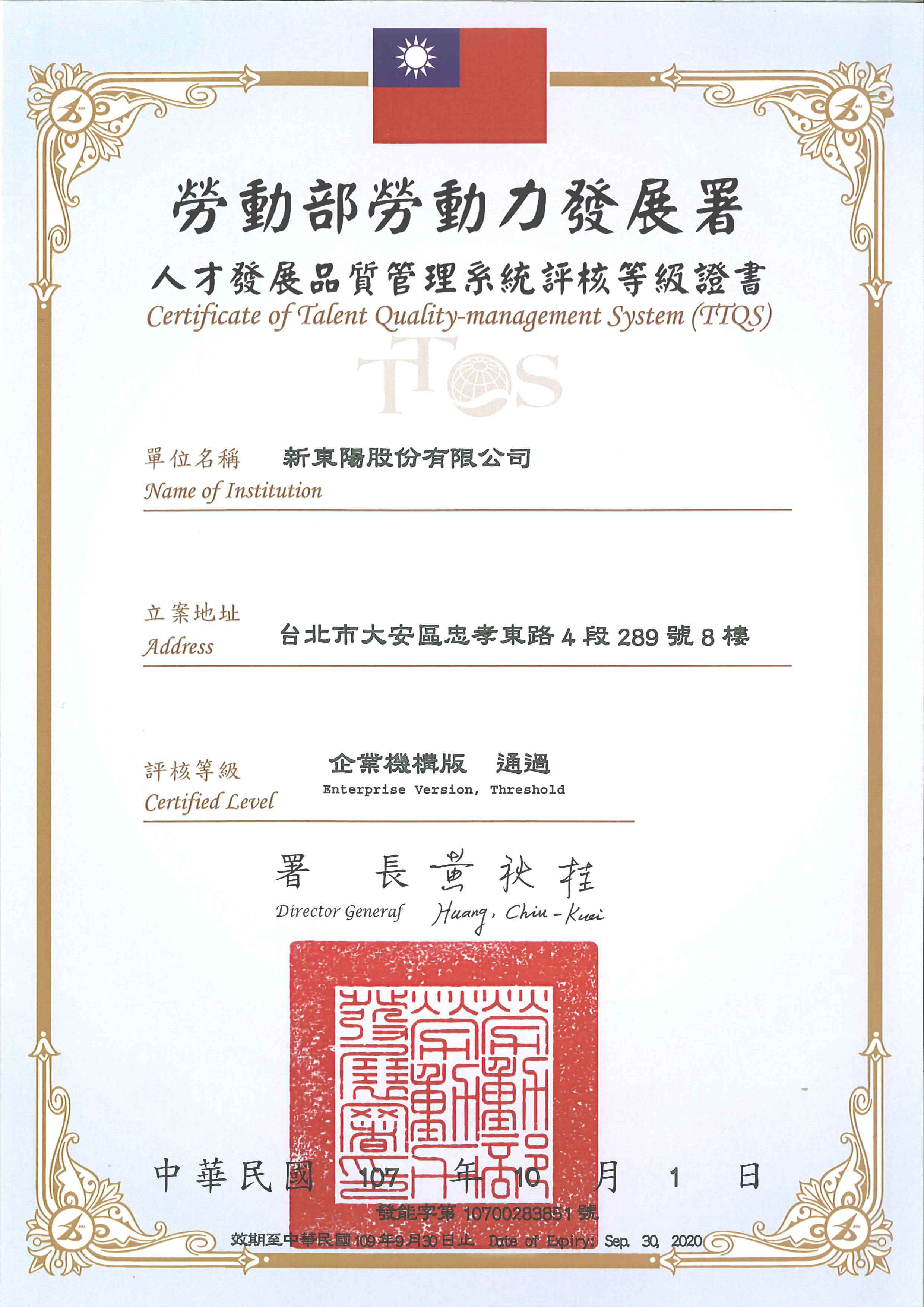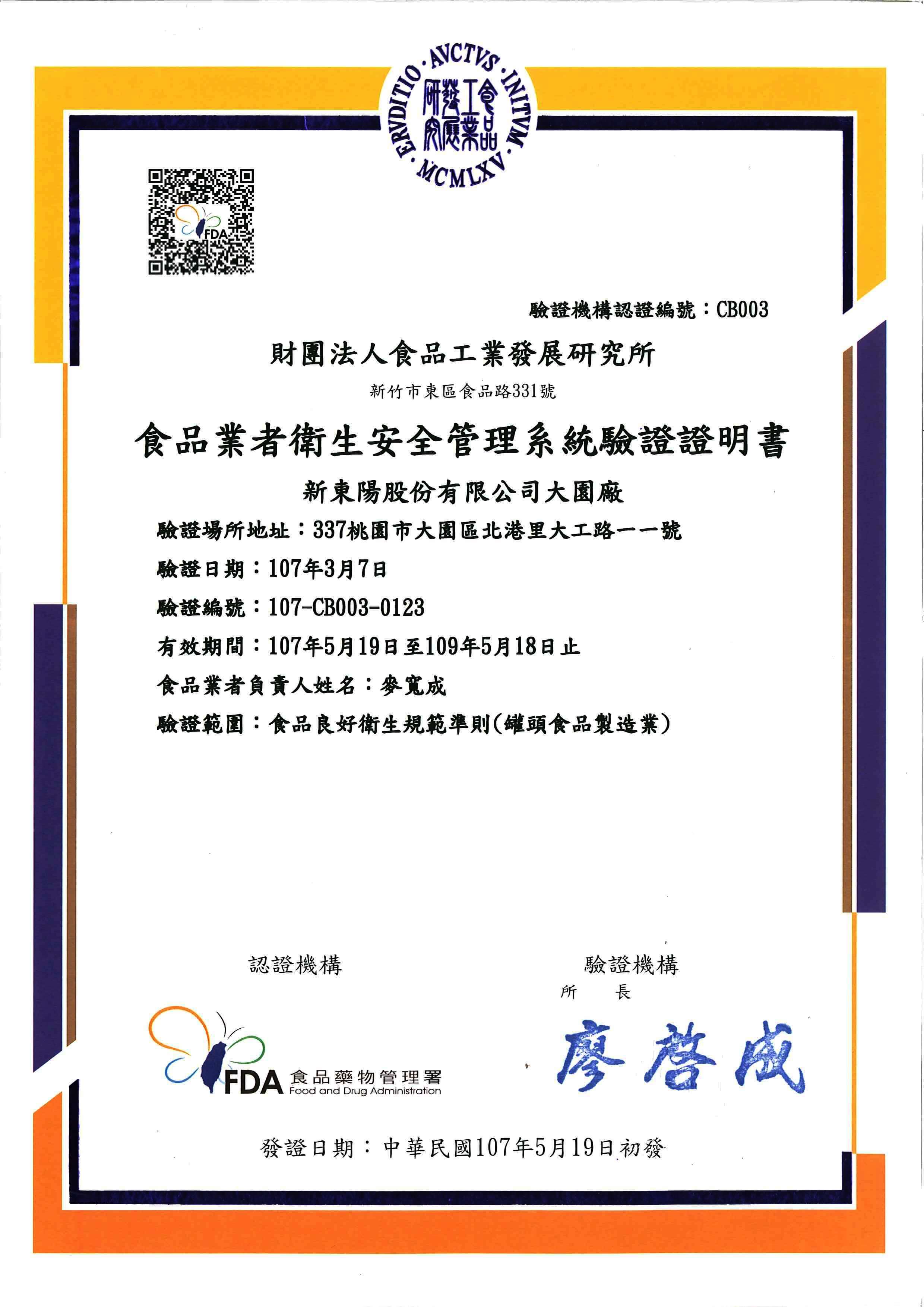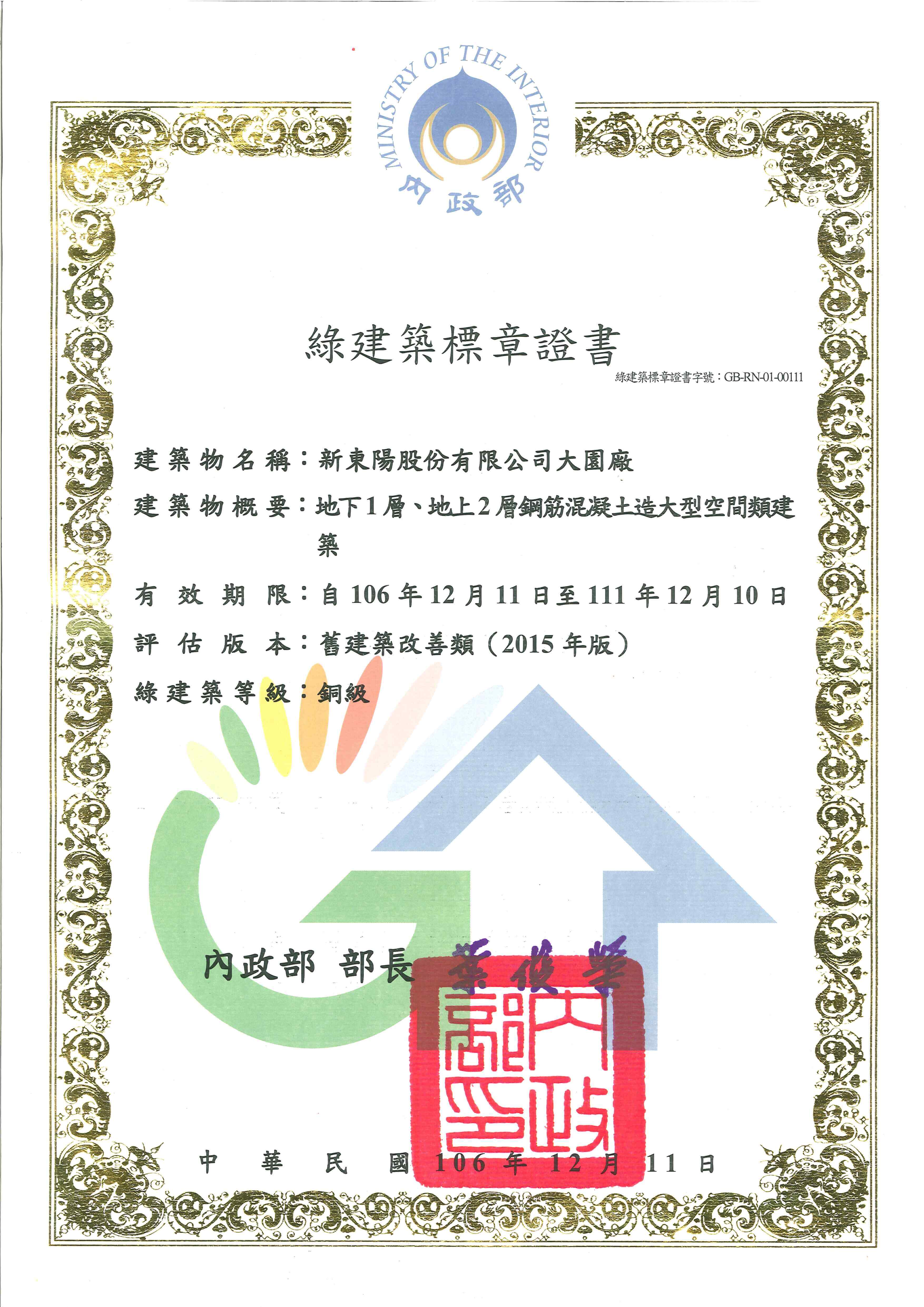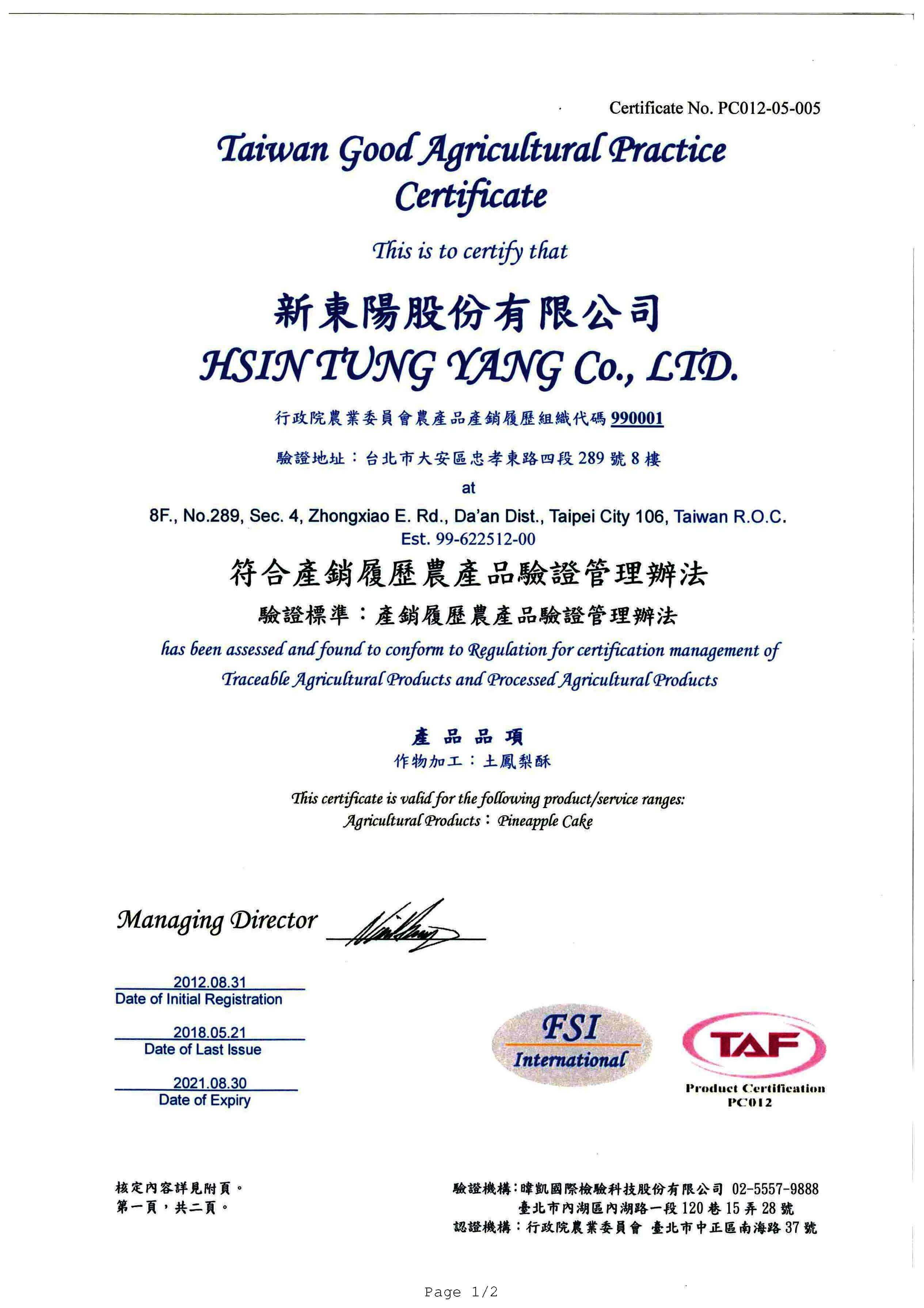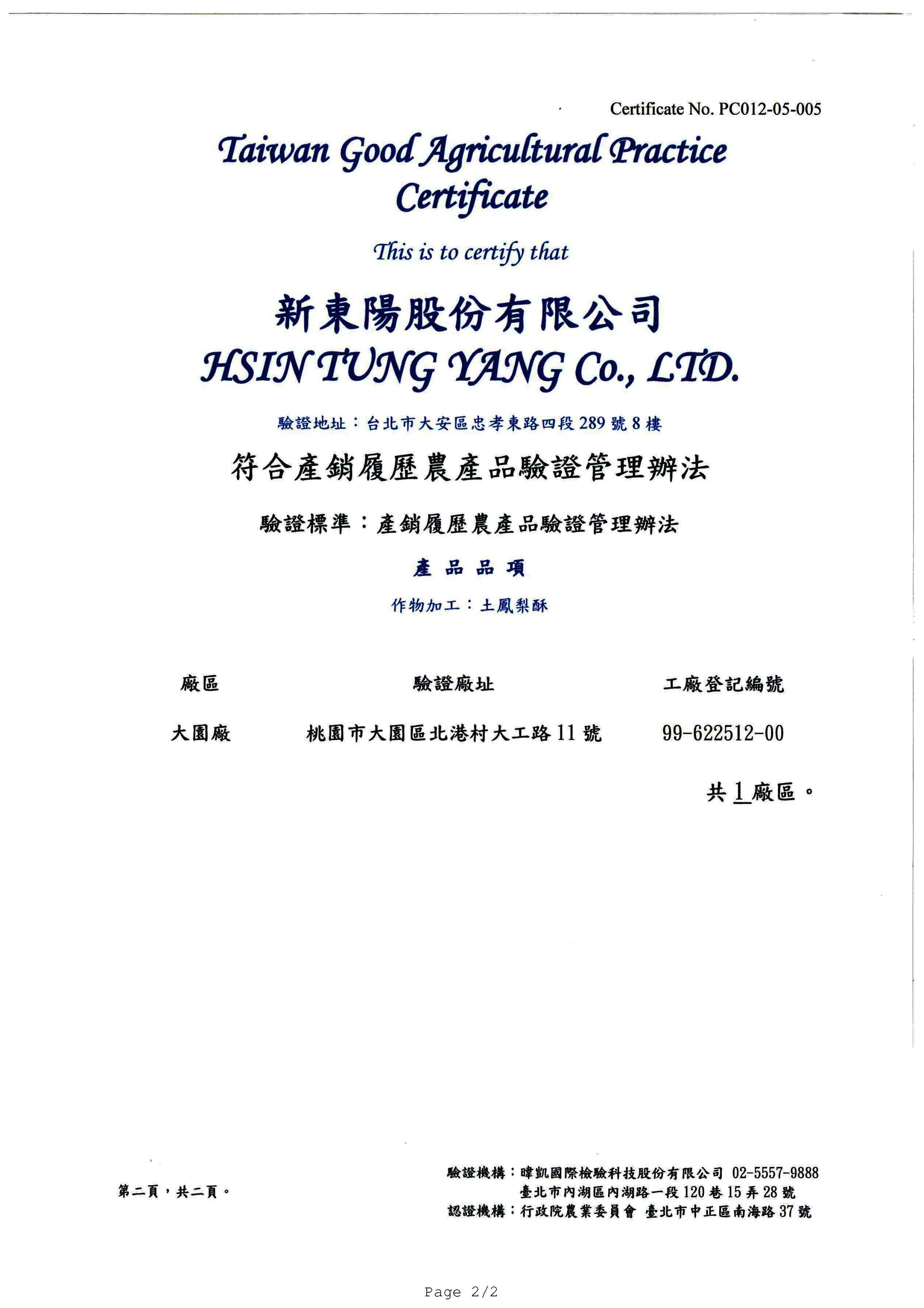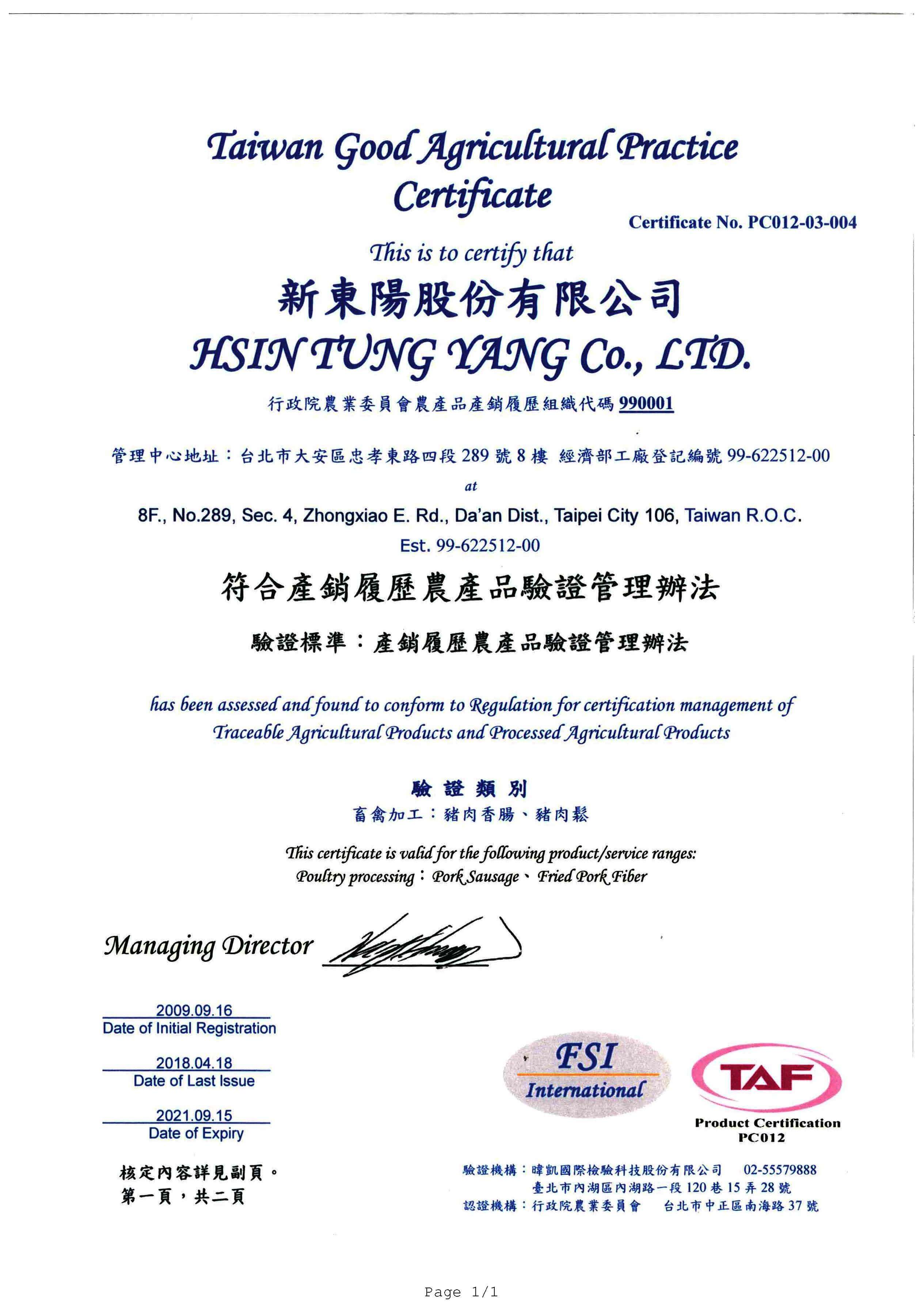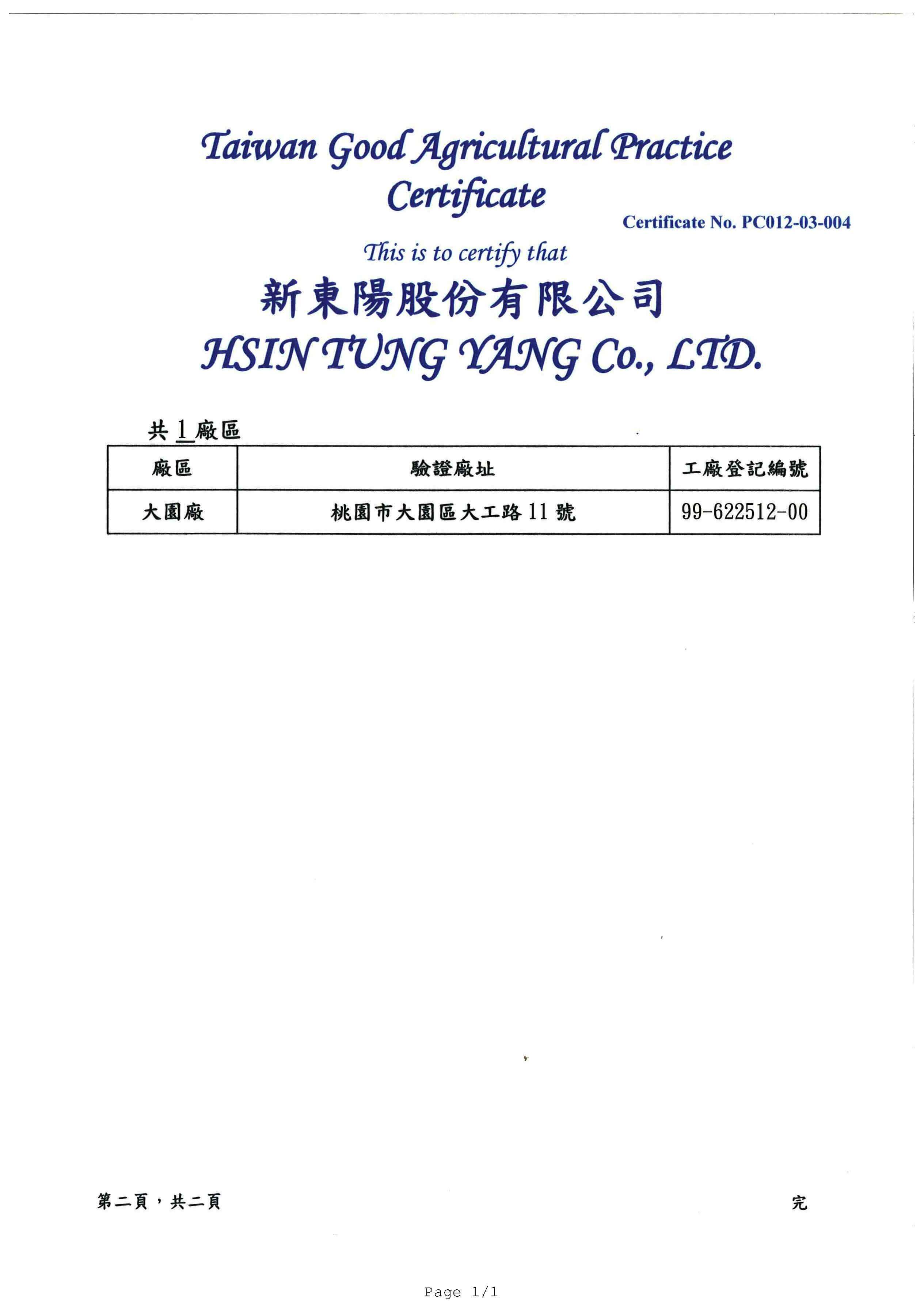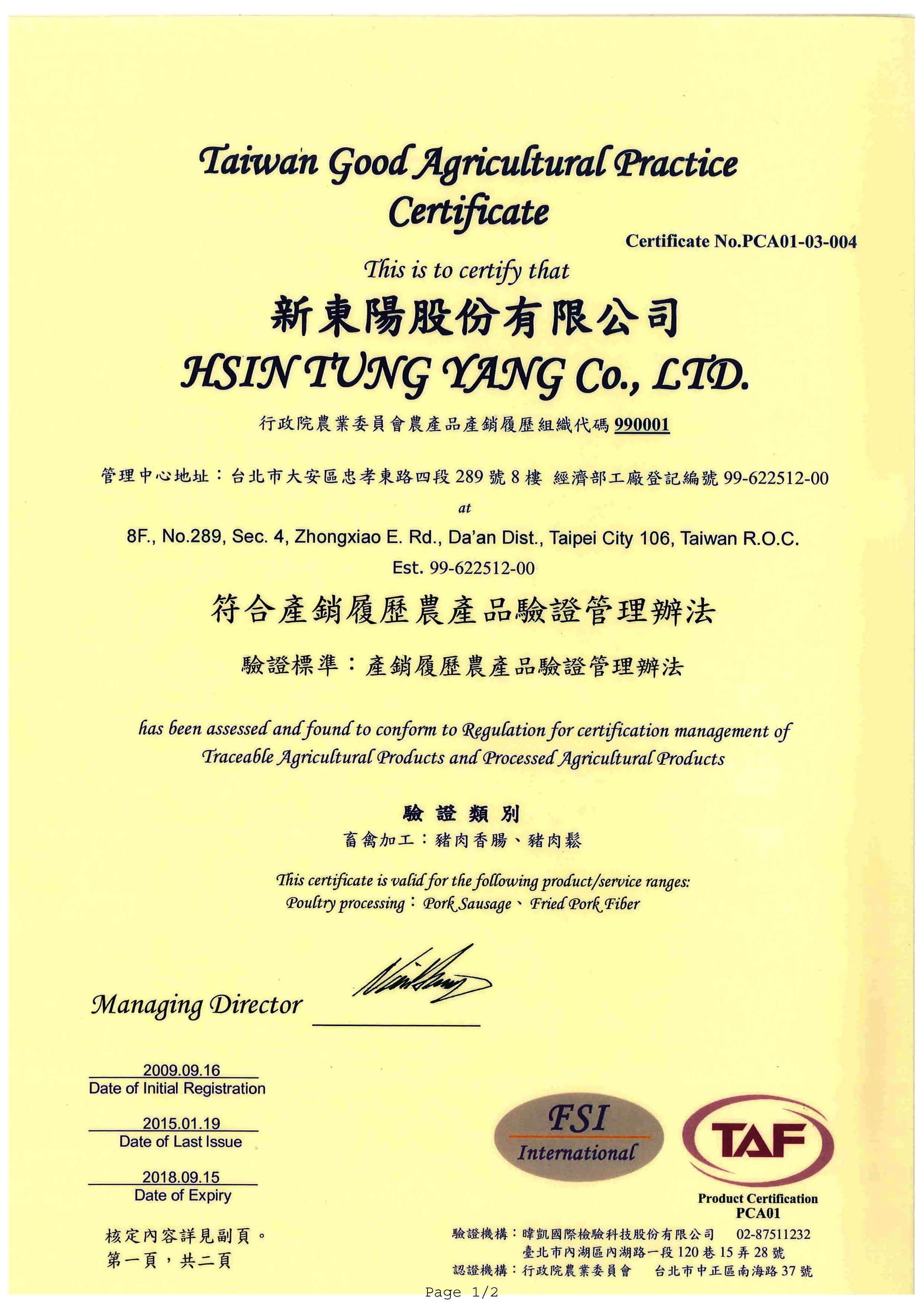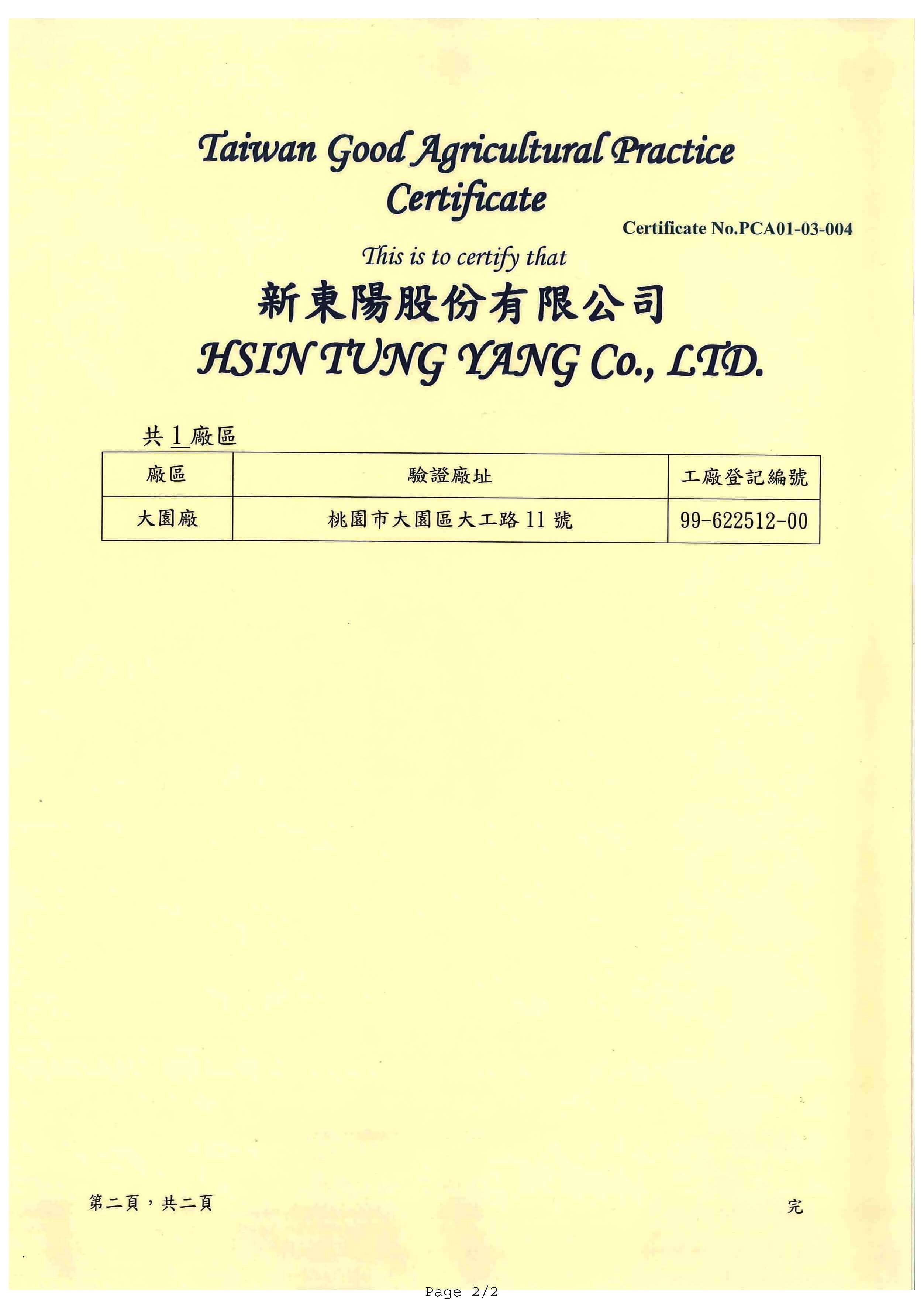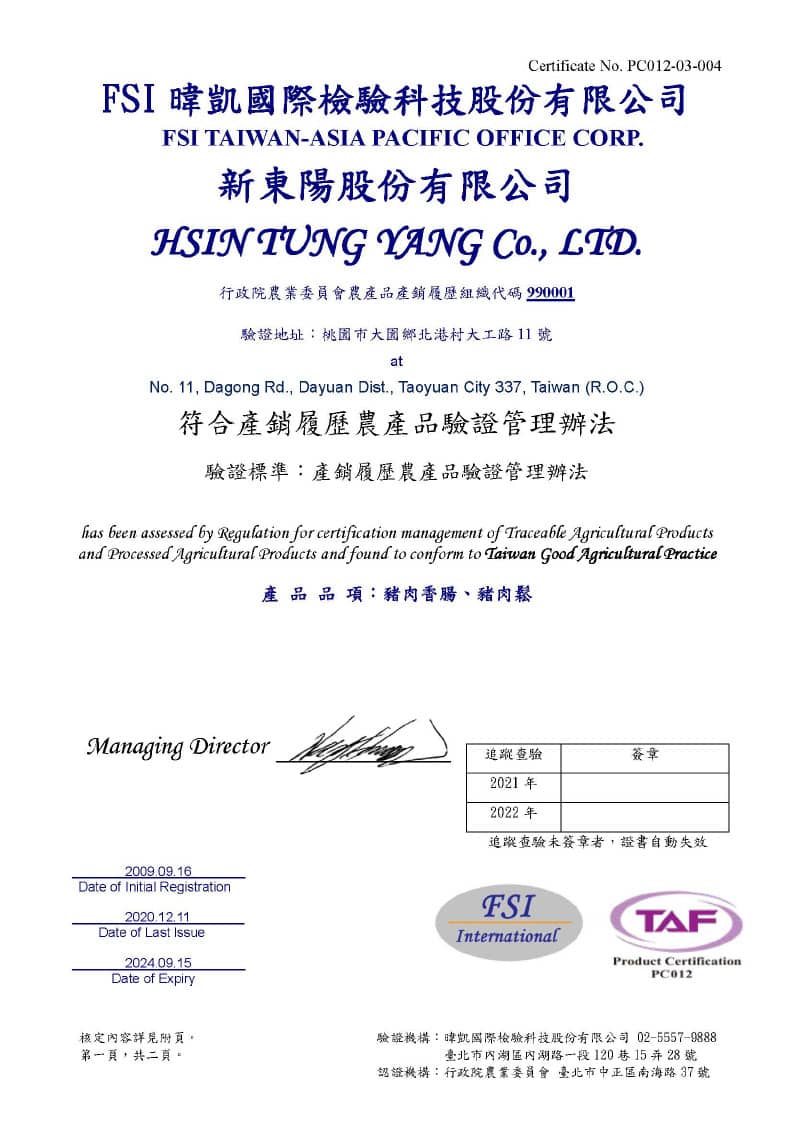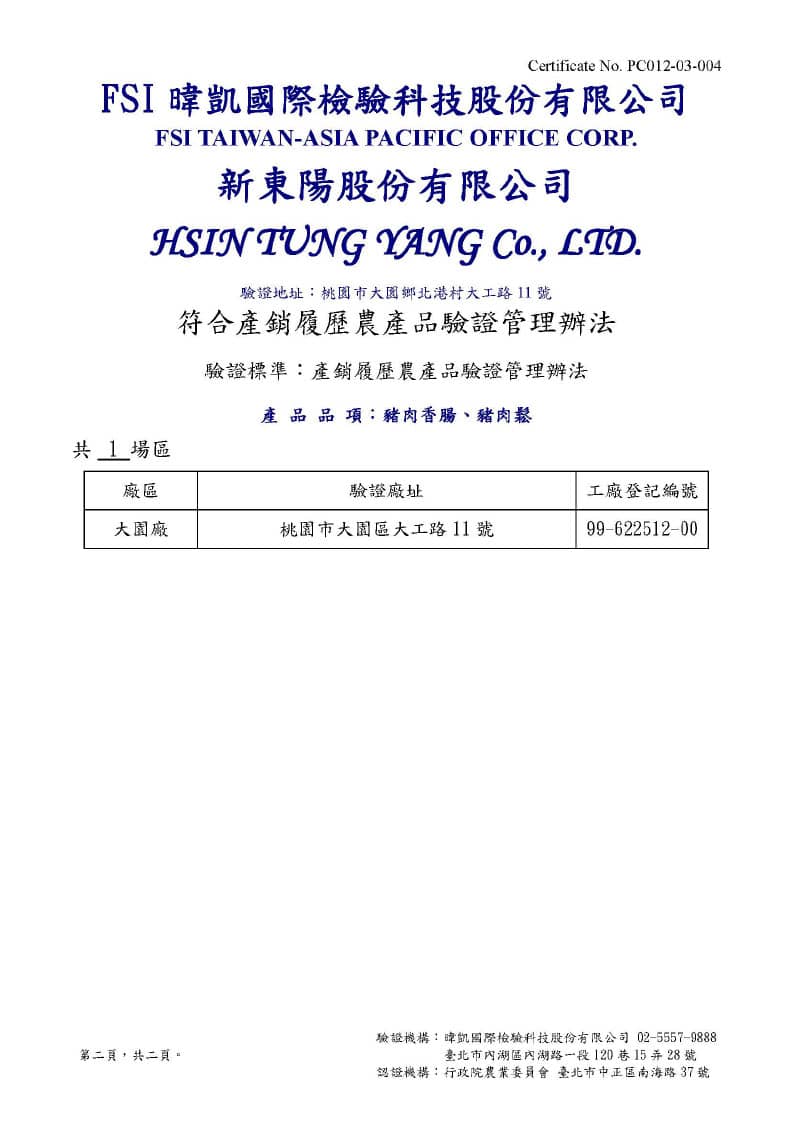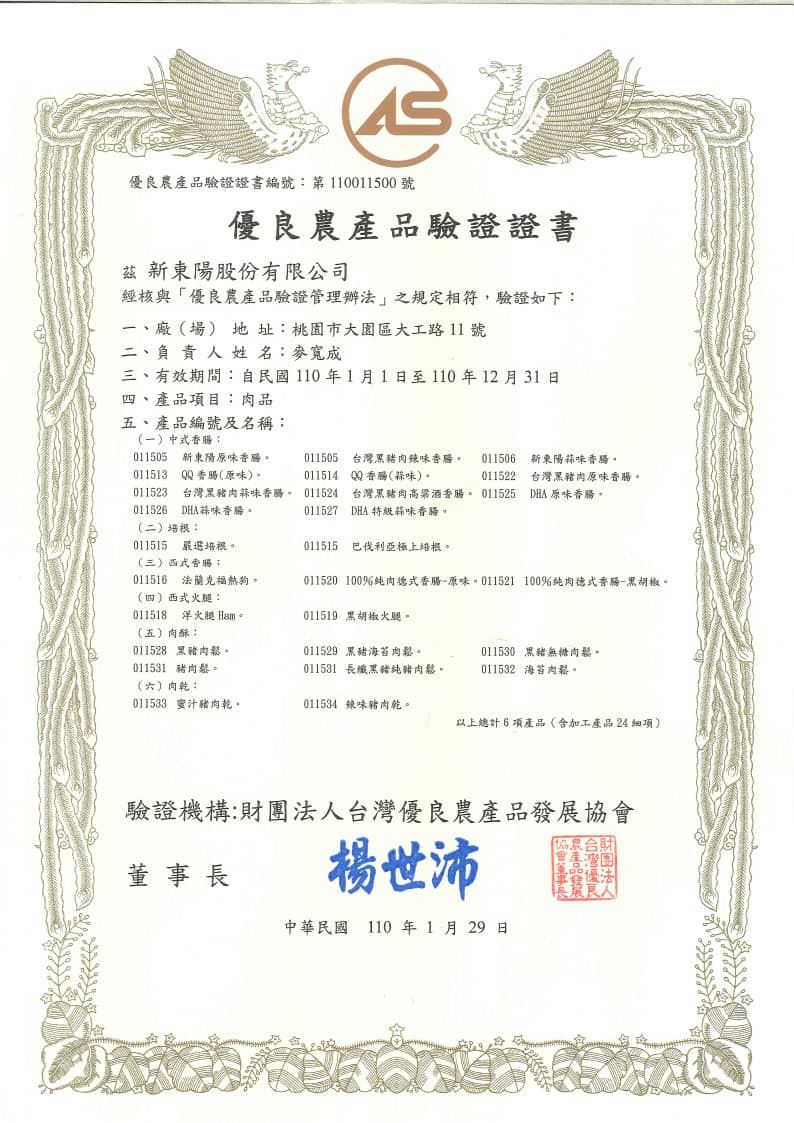 /
PROCESSED FOOD DISTRIBUTION RESUME

Building a Processed Food Traceability System

Hsin Tung Yang joined the "processed food traceability" program, which was a part of the u-Taiwan program from the government, and aimed to coordinate food manufacturers, logistics industry, and retail industry to build a processed food traceability system. The system was designed to strengthen the transparency of business processes involved in processed foods from production output to end-user (consumer), in order to build a safer food consumption environment. The process of building this system had four major aspects: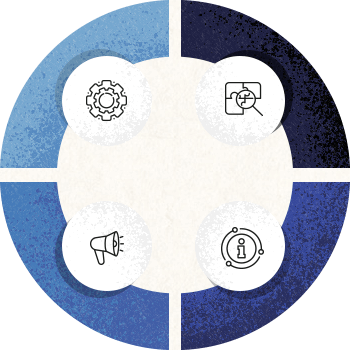 Collective Value Chain Participation
In 2010, we integrated our upstream suppliers and downstream channel retailers, and collectively built an inter-company traceability application system. By coordinating the system with automated labeling machine to create massive traceability labels, we successfully improved productivity and expanded the application efficiency of the system.
Establishing an Industry Chain Partnership Model
A business model based around a complete processed food traceability system was created by coordinating suppliers across Hsin Tung Yang's processed food industry chain. Processes and information in each cycle were coordinated, and qualities, sources, production records, warehousing, transportation, delivery of raw materials, and processing, delivery, and sales of merchandise are all documented.
Expanding the Processed Food Traceability System
In 2009, we expanded the number of traceable food products and labels and reinforced the applications with Hsin Tung Yang's ERP and CRM systems. Marketing activities were also organized for consumers to obtain in-depth awareness on the traceability system, thereby achieving advertising effects.
Information Sharing via Processed Food Traceability
By integrally applying RFID and QR Code technologies, consumers can obtain complete traceable processed food production and logistics processes through KIOSKS at retail locations or website, thereby construing a high-quality food supply system for local Taiwanese brands. The system can create a safe and rest-assured consumer environment for food in Taiwan and protect the consumers' rights to food and knowledge.
Building a Processed Food Traceability
Processed Food Traceability system continues to track food records through using QR code labeling in recent years, and in 2019, the cumulative processed food traceable records have cumulatively reached nearly 109,000
Building a Processed Food Traceability Records
Hsin Tung Yang's Processed Food Traceability System Operations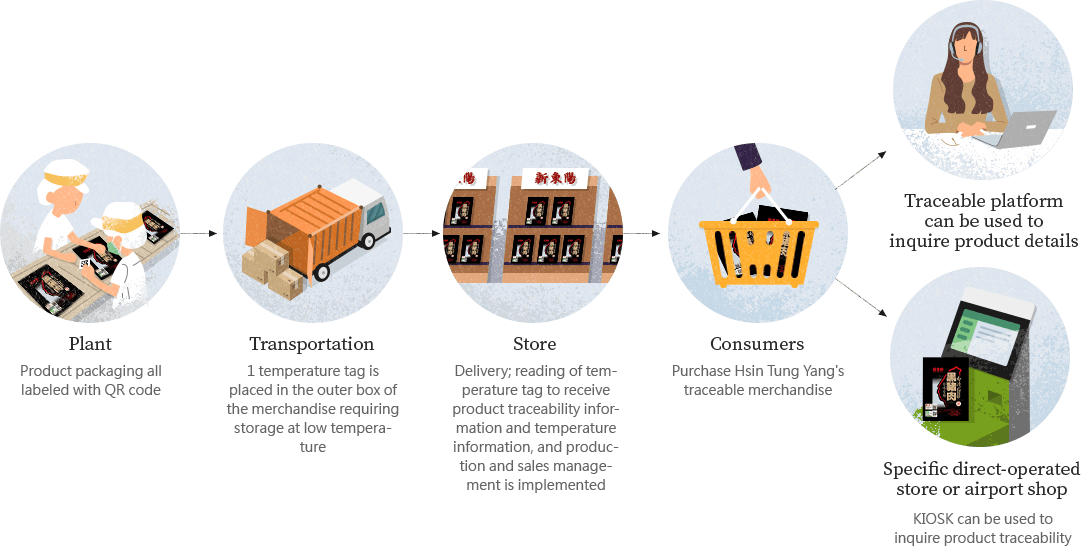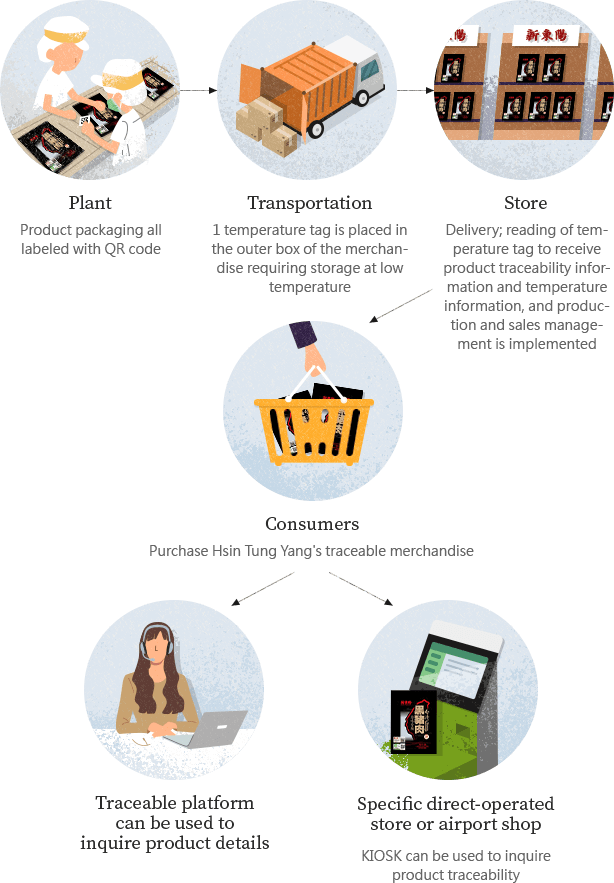 ERP INFORMATION SYSTEM

Internal Management of Product Traceability:
ERP Information System

Internally, we require all records along each stage of production process, from raw material management, product inspection, packaging labels, to finished product inventory, to be retained, and manage these records in line with "Product Identification and Traceability Management Procedures".

To compile and coordinate the product information, Hsin Tung Yang's Dayuan Plant has implemented the enterprise resource planning (ERP) system as the systematic basis of product traceability. Computerized procedures allow us to separately identify, label, and record product input, production, packaging, and output delivery processes, as well as to retain such information in a cloud-based server to further connect with the rest of the industry chain. This allows us to rapidly trace information on our foods' raw material suppliers and to track the downstream retail channels; furthermore, it also allows us to efficiently track product movement in case of problems with raw materials. In 2019, as many as 715 of Hsin Tung Yang's products are tracked and monitored via the ERP system, accounting for 100% of all products at Dayuan Plant.

By practicing "simulation product recalls" in each year to attest that we can trace to upstream raw materials as well as downstream finished goods, the effectiveness of the product traceability system has been confirmed. In addition, when a customer conducts an unscheduled audit at our plant, we can also accomplish the traceability of designated products within 2 hours, which verifies the validity of the system.

Founded on the the aforementioned system, Hsin Tung Yang has connected with the government's public cloud, and the Food Business Registration from the Taiwan Food and Drug Administration. We have also received the Traceable Agricultural Product certification from the Council of Agriculture and developed our private cloud-based traceability system.
GOVERNMENT FOOD CLOUD

Linking with Government Cloud via Food Business Registration

Hsin Tung Yang has completed the registration for the compulsory Food Business Registration, which includes building a database of basic information, business scope, and factory information and more. Moreover, Hsin Tung Yang has also uploaded the traceable information for all merchandise produced in-house at Dayuan Plant, including meat jerkies, low-temperature meat products, snacks, grilled foods, shredded meat, and canned foods, to the government's food traceability management information system. The system requires the input of basic company information, monthly traceability information (input, production batches, output, and product movement), and by linking with the system, the government's goal for digitized traceability management could be achieved. In 2019, Hsin Tung Yang's Dayuan Plant uploaded 2,255 tons of production volume to the government's food traceability management information system, which accounts for 70% of all production volume at Dayuan Plant.
THE ESTABLISHMENT OF FOOD HISTORY TRACKING SYSTEM

Building a Private Cloud-based Traceability System

In line with the Industrial Technology Development Program (ITDP), a technological R&D project from the Ministry of Economic Affairs in 2013, we have implemented the "Hsin Tung Yang Food Traceability Private Cloud-Building Demonstration Project" to further enhance and promote the digitization of food traceability management system. Through system automation and data interface such as the "Food Safety Traceability Platform", we can automate internal traceability control, and reduce the labor and other costs related to relaying data to the public cloud. Hsin Tung Yang promoted creative developments for 10 of our industry partners through this project, and we integrated the farm and production ends to gradually build a comprehensive traceability system.
CURRICULUM TRACING MANAGEMENT APPLICATION SYSTEM

Traceability Management Applications - System vs Onsite Process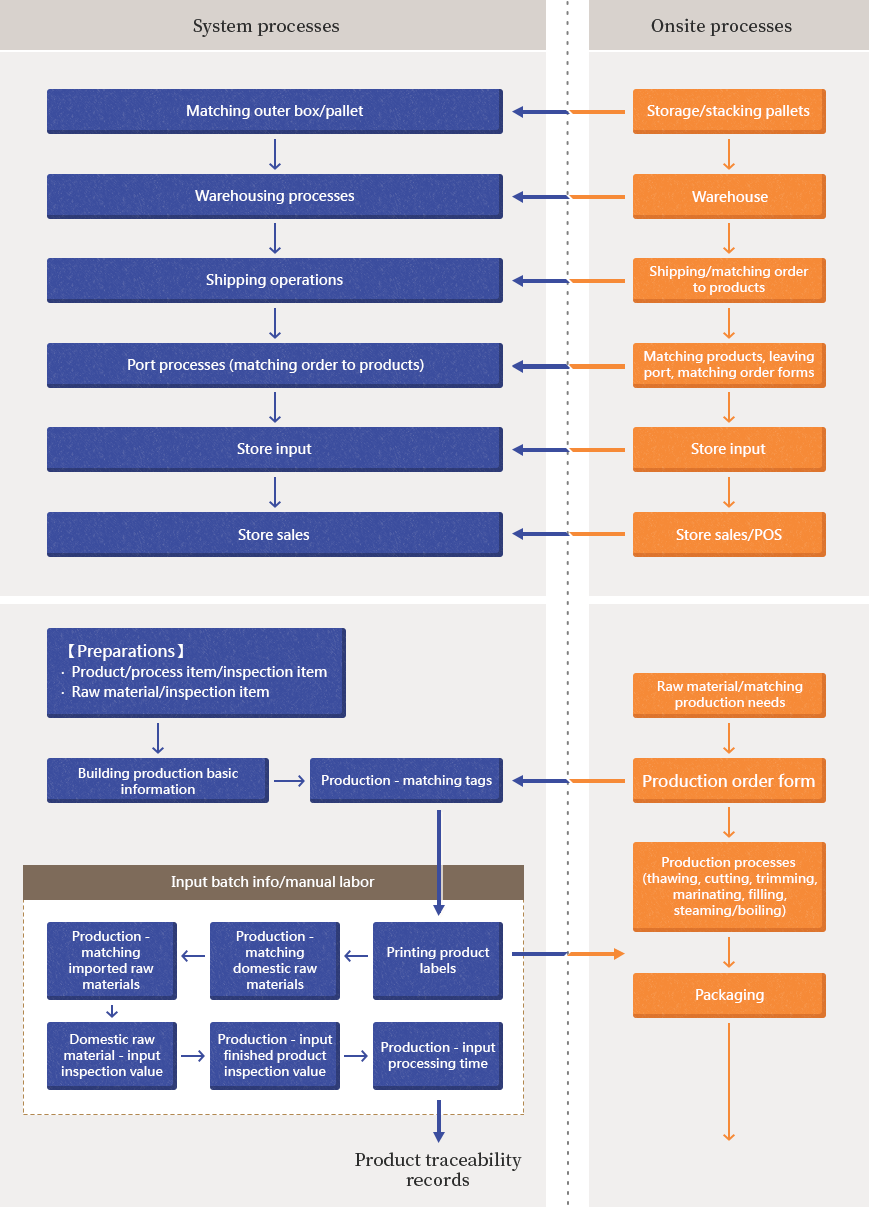 STORE FOOD TRACEABILITY

In-store Food Traceability

Hsin Tung Yang implements traceability management for gift boxes, meat jerkies, and low-temperature products sold at stores. Pursuant to the internally enacted "Product Traceability SOP" from the Channel Division, when a merchandise arrives at store, its name, specifications, quantity, and expiration date is confirmed and traceability information would be recorded in the system, allowing for traceability of product information and product movement. In line with the aforementioned SOP, all food products delivered from Hsin Tung Yang's Dayuan Plant to retail locations can be traced. By recording identifiable information in the system when each batch of product arrives at stores, we can efficiently trace product information and track for its movement should a food safety incident occur. This will facilitate us to rapidly complete discontinuation and other related processes to protect the safety of consumers.

Input basic information on suppliers/product

System registration at confirmation of product arrival in-store

Information tracing is initiated when an incident occurs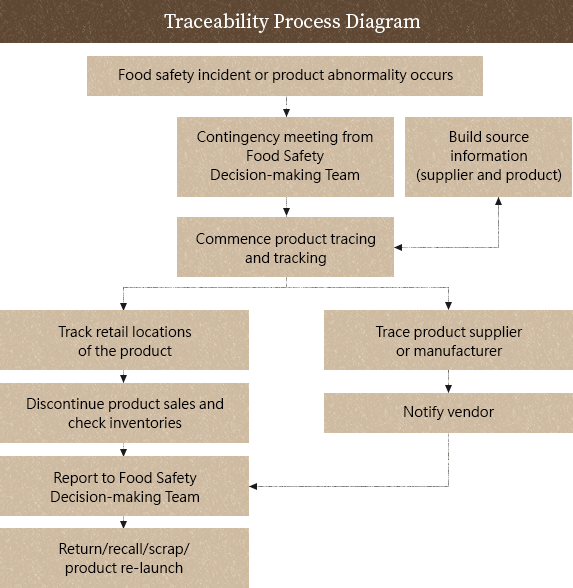 「Hakka Restaurant」 - First 3-Star Traceable Restaurant at Taoyuan International Airport
Upholding the down-to-earth Hakka philosophy, Hakka Restaurant uses traceable, seasonal ingredients from small farmers, and infuses traditional Hakka flavors with modern creativity. On top of various classic dishes, Hakka dishes that best meet modern dietary awareness are also served. International passengers at Taoyuan International Airport, and road users of the freeways, can all enjoy the most authentic and the safest Hakka taste at our restaurant.
Taoyuan International Airport store - 4 traceable ingredients and 9 traceable dishes
(received 2-star designation in 2018, and the highest honor of 3-star designation was received in 2019)
Traceable eggs: Radish Omelette; Radish Omelette Fried Rice; Red Yeast Fermented Dried Plum and Grilled Beef Burger; Pork Chop Burger with Pumpkin Sauce
Traceable beef: Taiwan-styled Fried Flat Noodles with Beef; Taiwan-styled Fried Flat Noodles with Assorted Beef
Traceable Black Pork Taiwanese Sausage (Sorghum Liquor): Fried Rice with Sausages
Traceable white shrimp: Fried Shrimp Balls in Orange Sauce
Traceable Milk Fish Radish Cake
more
Guanxi Service Area store: 3 traceable ingredients and 6 traceable dishes
(received 2-star designation for 2018 and 2019)
Traceable beef: Stir-fried Beef with Basil; Beef Onion Stir Fry; Beef Brisket with Tomato
Traceable eggs: Radish Omelette; Salted Pork Fried Rice
Traceable Milk Fish Radish Cake
Chef Sheng-Ming Yang created the "Fresh Grouper Marinated in Mustard Meal"
The only highway service area in Taiwan to be invited to participate in "Central Japan Service Area Cooking Contest"
Received "Food Culture Special Award" from Central Nippon Exis Company
Special report and recommendation from renowned Japanese cooking magazine, "Cuisine Kingdom"
more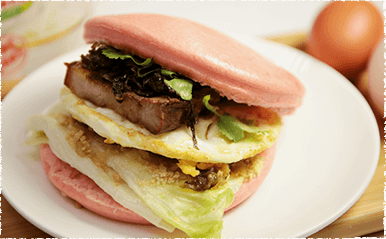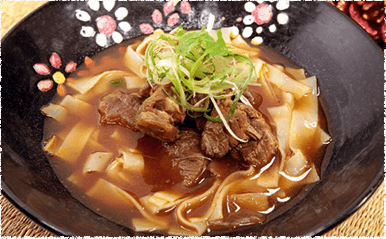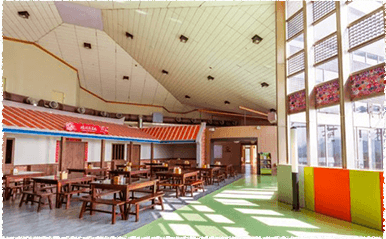 Food Traceability
Has Always Been Hsin Tung Yang's Priority