GREENHOUSE GAS MANAGEMENT

Greenhouse Gas Management
OVERVIEW OF GREENHOUSE GAS EMISSIONS

GHG Emissions Overview

Hsin Tung Yang's total carbon emissions in 2019 were 7,676.5 ton CO2e. This includes GHG emissions from power consumption at Dayuan Plant and the headquarters building. In terms of Dayuan Plant, most of its GHG emissions were carbon dioxide (CO2), methane (CH4) and perfluorinated chemicals (HFCs). Scope I direct emissions in 2019 were 360 tons of CO2e and most of which was generated from liquefied petroleum gas (LPG), accounting for 55% and followed by diesel at approximately 19%. The rest of which were fugitive emissions from sources including coolant from air conditioners. Scope II indirect emissions were approximately 7,304 tons CO2e, in which power utilization from production processes accounted for 55.5% of all emissions and the rest of which was from externally procured steam, at around 37.3%. Compared with 2016, carbon emissions at Dayuan Plant have been reduced by 8% in 2019. Additionally, in terms of emission intensity, the 2019 GHG emission intensity at Dayuan Plant was 8.92 (tons CO2e/NT$1 million), which indicated a 6% decrease from that of 2016.
(Note: 2019 GHG emissions data have not been verified by a third-party agent, and the data from headquarters are only calculated based on electricity bills)
Scope I and Scope II GHG Emissions(ton CO2e)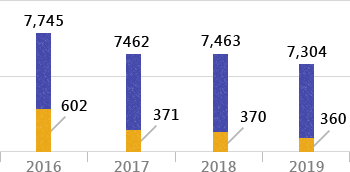 Scope I and Scope II Carbon Intensity(ton CO2e/NT$1 million production value)
2019 Total GHG Emissions(ton CO2e/NT$1 million production value)
| | Scope I | Scope II |
| --- | --- | --- |
| CO2 | 356.849 | 7238.043 |
| CH4 | 2.881 | 58.43 |
| HFCs | 0.36 | 7.304 |
| Total | 360.09 | 7303.777 |
MANAGEMENT MEASURES

Management Measures
Formulating a GHG Inventories Team
Hsin Tung Yang began conducting greenhouse gas (GHG) inventories in 2017, and a GHG Inventories Team was established for this means. Inventories on all greenhouse gases generated within the boundaries of Dayuan Plant's operations were taken based on ISO 14064-1 standards, and 2016 was set as a base year. We complete total inventories of Dayuan Plant's emissions before July in each year based on the GHG management procedures stipulated in ISO 14064-1 standard and our own operating procedures enacted based on internal assurance protocols. In the future, our headquarters building will also be included in the GHG inventories. In addition, since power consumption accounted for 55.5% of all emission sources, we have implemented annual energy-saving and carbon reduction programs in line with ISO 50001.
Participating in Joint Carbon Reduction Plan from Taoyuan and Kaohsiung International Airports
Hsin Tung Yang's stores at Taoyuan Airport and Kaohsiung International Airport have voluntarily joined "Taoyuan International Airport Joint Carbon Reduction Plan" and "Kaohsiung International Airport Joint Carbon Reduction Plan" in 2018 and 2019 respectively. We have set up dedicated energy management units and management personnel, as well as annual power-saving goals and carbon reduction goals. Besides monitoring power utilization in each month, we have also opted for voluntary carbon reduction measures. On top of estimating GHG emissions through calculating externally-procured electricity and coolant, oil consumption, waste and transportation activities to/from the airports, we have also achieved outstanding energy-saving and carbon reduction results. Our power consumption from June to September 2018 was reduced by 2.3% YoY, and received No. 3 in power and energy conservation and carbon reductions award from Taoyuan International Airport in 2019.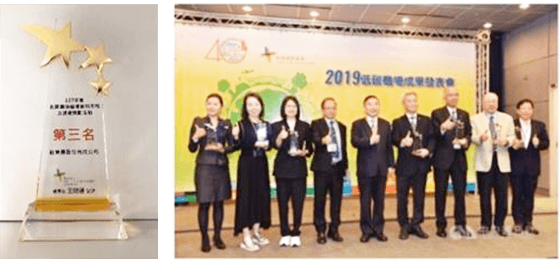 ENERGY MANAGEMENT

Energy Management
OVERVIEW OF ENERGY USE

Energy Use Overview

Hsin Tung Yang's energy management covers data from Dayuan Plant and the headquarters building, and most of the consumption occurs at Dayuan Plant. Most of the energy sources at Dayuan Plant come from externally-procured steam gas, procured electricity, liquified petroleum gas (LPG) and diesel, whereby diesel (46%) is used toward steaming and drying in our production processes, electricity (43.85%) is used in air conditioning in public power and air compression equipment, while LPG (9.1%) is used in baking and heating in production processes, as well as some diesel and gas. In particular, diesel presents more pollution, and though it is currently used by some of our machines, we have already planned to phase out diesel step-by-step. Most of the energy sources at the headquarters building is externally procured electricity. Total electricity consumption in 2019 was 23,461 kWh.
Energy Use Overview
Scope
Category
Type of energy
2017
2018
2019
Dayuan Plant
Non-renewable Fuels
Diesel(L)
668
677
666
Liquefied petroleum gas(LPG)(L)
5,820
6,041
5,726
Purchased
Electricity - non-renewable energy(1kWh)
30,262
29,007
28,941
Steam(MT)
29,470
31,480
30,011
Self-generated
Electricity(1kWh)
-
1,269
1,204
Headquarters
Purchased
Electricity - non-renewable energy(1kWh)
87
86
84
Total consumption
66,307
67,292
65,429
Total production
-
1,269
1,204
MANAGEMENT MEASURES

Management Measures

In terms of Dayuan Plant, energy-saving goals are achieved by establishing energy management system, replacing lighting equipment and by implementing annual energy-saving processes and equipment, as well as by installing solar panels to generate energies. For our channels, we have infused energy-saving and carbon reduction thinking into the architectural design of service area buildings and public space. Besides improving air conditioning and lighting, we have also targeted heat sources at external heat insulation and internal dining areas as well as established a renewable energy system, thereby promoting energy conservation on top of creating brand-new looks for the highway service areas.
Building an energy management system
Dayuan Plant: we established an Energy Management Committee and achieved ISO 50001:2011 Energy Management System certification, as well as implemented energy inventories system, documented monitoring, and calculated energy consumption to create an electricity and heat balance chart in order to understand and analyze the energy efficiency of major energy-consuming equipment
Improving indoors lighting and air conditioning
Dayuan Plant: air conditioning, lighting, and pump facilities were improved.
Highway service areas and airport shops: LED lighting and energy-saving light bulbs were adopted in line with natural light. Energy-saving air conditioners with higher EER value were used, and the hours of using the air conditioners were adjusted based on the size of the area and number of persons
Headquarters: we adopted energy-saving lights and LED lights and fully utilized the available natural light to reduce artificial lighting. Temperature of air conditioners is also appropriately adjusted.
Outdoors heat insulation
Highway service areas: we reduced solar radiation heat by putting up glass heat insulation films and installing shading panels and blinds, thereby maintaining the indoor environment at a comfortable level.
Treating heat sources at dining area
Highway service areas:Food retail counters are grouped together and heat sources are properly collected through heat ventilation system. Heat is collectively discharged via ventilation fans and ventilation tubes, and external fresh air is adequately inducted to reduce air conditioning in the service area halls from escaping and impacting the cooling effect of the air conditioners.
Hot and prepared foods at the convenience stores are heated via electrical means whenever possible to reduce heat sources and environmental impacts.
Installing renewable energy
Dayuan Plant: installed solar power generation system in line with the government's green energy policy.
Highway service areas: installed power generation systems including solar tracker system and wind turbines to not only generate power in an environmentally-friendly manner, but also allows road users to get to know renewable energies.
Advocating for energy conservation
Highway service areas and airport shops: we advocated energy conservation to all retail counters and employees, and put up slogans for energy conservation.
Headquarters: promoted energy conservation and turning off lights at sparsely used/vacant areas.
MANAGEMENT MEASURES

Effectiveness of Energy Conservation
Clean Production Energy-saving Measures at Dayuan Plant
For the past four years, Dayuan Plant has achieved significant clean production results through promoting energy-saving improvement measures. Consumption of major energy sources did not increase with enhanced productivity, but rather, a year-by-year reduction trend has been achieved. To achieve our 1% annual energy conservation goal, annual energy conservation action plans are proposed and progress of implementation is also reported at the energy management review conference in each year. Key targets have included buildings (replacing lights, cooling tower), processes (air conditioning, cooling water pump, evaporative condenser, air compressor, steam cookers and meat floss fryers).
Year
Major energy-saving measure
Energy savings (year)
2016
Replacing mercury lamps at the warehouse and street lamps throughout the plant with energy-saving metal halide lamps
Saved 79,650 kWh
Installed pressure control device at cooling tower
Saved 95,935 kWh
2017
Installed energy-saving inverters at cooling water pump and brine pump
Saved 123,120kWh
Installed descaler cleaning kits at the three evaporative condensers for air conditioners
Saved 454,206 kWh
2018
Installed descaler devices at the three evaporative condensers at the roof
Saved 338,160 kWh
Opted to use energy-saving lights
Saved 5,788 kWh
Used energy-saving lights at inventory warehouses
Saved 5,299 kWh
2019
Replaced 1 Hitachi air compressor with inverter air compressor
Saved 122,400 kWh
Replaced 89 T8 light bulbs with LED lights in basement
Saved 14,098 kWh
Updated steam cookers and installed additional gauge
Saved 377.76 tons of steam
Replaced traditional burners with ceramic burners at the meat floss fryers
Saved 23,535 kg of LPG
Energy-saving Measures at Taoyuan International Airport Channel
In line with the energy-saving and carbon reductions program at Taoyuan International Airport, our Taoyuan airport channel has drawn up substantive annual energy-saving program which conserved 100,685 kWh/year and reduced 53.2 tons of CO2e.
Year
Program
Results
2018
Replaced LED lights
Energy-saving: 27.594 kWh/year
Carbon reductions: 14.6 ton CO2e
Adjusted operating hours of small fans
Energy-saving: 61,265 kWh/year
Carbon reductions: 32.4 ton CO2e
2019
Replaced 300 lights at public seating area with energy-saving LED lights
Energy-saving: 11,826 kWh
Carbon reductions: 6.2 ton CO2e/year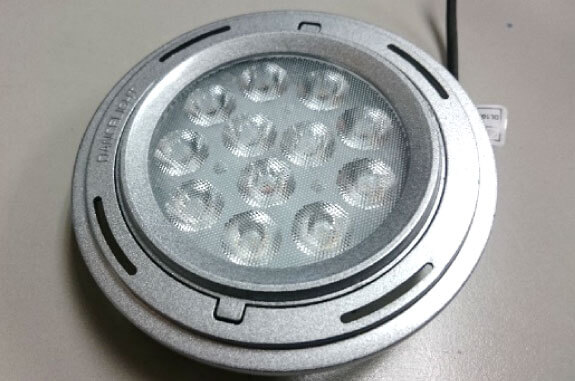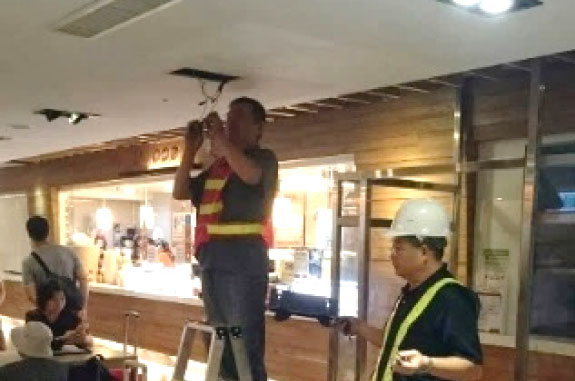 External Heat Insulation at Highway Service Areas
External heat insulation was achieved at our highway service areas through comprehensive green building planning: we reduced solar radiation heat by putting up glass heat insulation films and installing shading panels and blinds. In addition, heat dissipation equipment including heat exchanger and ventilation fans were installed at the ventilation windows at the seating areas under the persimmon scaffold to facilitate air exchange and heat dissipation, thereby maintaining the indoor environment at a comfortable level.
A wall of green was planned for the front hall of the service area since plants could facilitate in reducing the heat energy from sun exposure. In addition, a wooden grille was set up to provide shading against direct sunlight and also to reduce heat radiation from the outdoors.
Implementation of Renewable Energies
The capacity of the solar panels installed at Dayuan Plant is approximately 283.2 kWh. Most of the energy generated is sold back to Taipower Company, and the cumulative power generation from 2018 to 2019 was over 680,000 kWh. Among our highway service areas, a sunflower design and solar panels have been erected at the large rooftop of the southern toilets at Qingshui service area so that the multi-functional toilets are used for power generation, environmental protection, and a sightseeing destination. The power generated is used internally indoors, and the power generation in 2019 had been 8,276 kWh. Additionally, newly-erected solar panels at Guanxi service area had also begun operations at the end of 2019, and the power generated thereby is supplied to the indoor retail area at the parking area for buses.
Hsin Tung Yang continues to build a more environmentally sustainable business model through developing and using renewable energies
Dayuan Plant power generation
Sales of self-generated power (kWh)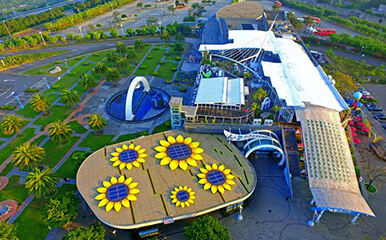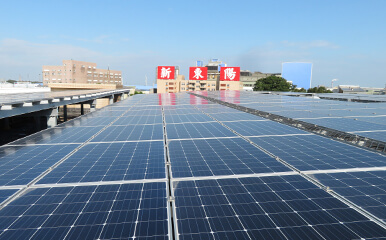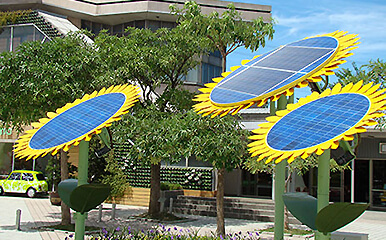 Rigorous Greenhouse Gas Emissions
Positive Cycle in Sustainable Environment