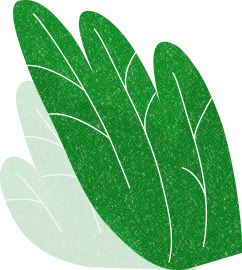 NEWS
2020.10.05
The 2020 Asia Responsible Enterprise Awards (AREA)_GREEN LEADERSHIP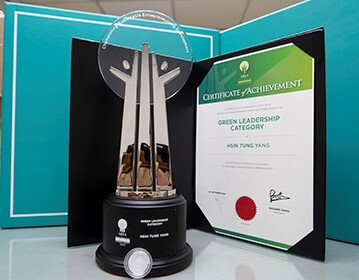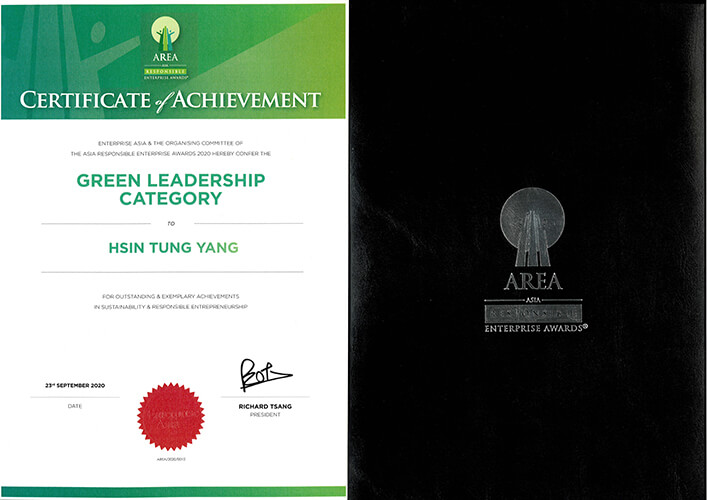 The 2020 Asia Responsible Enterprise Awards (AREA) announced on September 23, 2020 that Hsin Tung Yang has won the Green Leadership Award for being "Taiwan's first food company to accomplish a Green Factory with dual traceability certifications". As the first food processing company in Taiwan to receive this honor, Hsin Tung Yang is proud that our long-term commitments have been recognized by the international community.
As a food processing company, food safety is our basic responsibility to the consumers. But how can we provide rest-assured, safe foods?Using a food safety management system as our blueprints, Hsin Tung Yang conducts risk evaluation and analysis on the overall production and sales supply chain by establishing the "production" and "processed food" traceability systems. On top of adhering to applicable food safety laws, we also actively seek to comply with international standards and have taken the initiative to achieve relevant certifications including ISO and CAS in as early as 2002, before the government began requiring for them. Having established industry benchmarks, Hsin Tung Yang has also further differentiated our company from the competitors during the numerous food safety crisis in Taiwan in recent years, thereby continuing to build consumer trust.
In terms of sustainability, Hsin Tung Yang has always been committed to the principle of sustainable development in line with the United Nations (UN) Sustainable Development Goals (SDGs). Founded on the concept of LOHAS, Hsin Tung Yang has introduced a wastewater treatment system from the Netherlands in 1988 and gradually implemented measures including energy conservation, waste reduction, sustainable supply chain and green procurement, and green production, By re-upgrading our production line, we have become Taiwan's first food company to achieve the Green Factory label.In terms of product planning, we use green, eco-friendly packaging, implemented Traceable Agricultural Products (TAP) certificate and introduced oils that comply with the Roundtable on Sustainable Pam Oils (RSPO) as raw materials.
As the industry leader of LOHAS and sustainability, Hsin Tung Yang is committed to voluntary actions and persists in collectively carrying out the concept of "going green in the food industry". We hope the concept can also be internalized and practiced by all Hsin Tung Yang staff and consumers.
The Asian Entrepreneur
The Asian Entrepreneur FB
CSRone